<! -- Page Content -->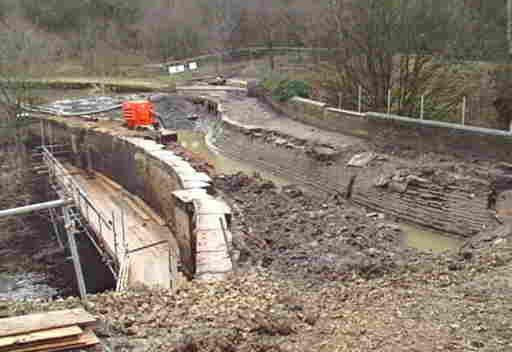 Golcar Aqueduct, to the west of Milnsbridge, underwent remedial work as part of the canal restoration project. This view was in January 2000.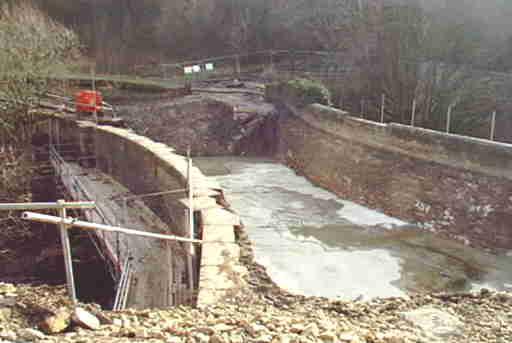 The trough of the aqueduct has been emptied, including the removal of the towpath.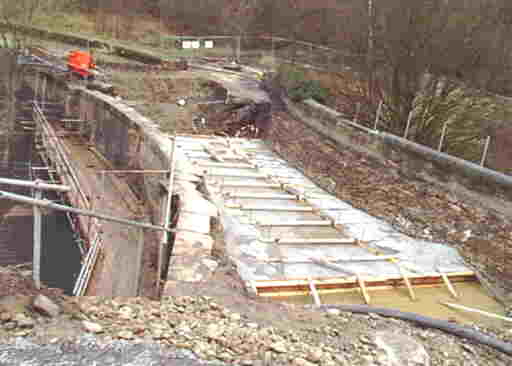 A concrete lining is being constructed across the base of the aqueduct trough.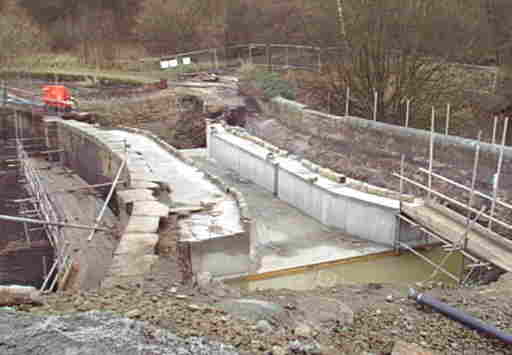 In just a few days, wash walls and platforms for the towpath and offside bank have been constructed.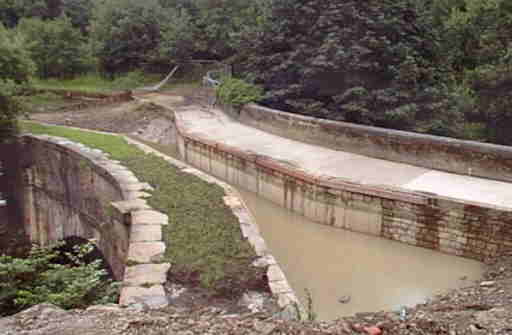 By June 2000, stone edgings have been laid along the tops of the bare concrete sides. New wash walls have been built to join the new concrete channel to the original channel. The towpath across the aqueduct has being surfaced and the offside bank landscaped. Ekki hardwood fenders are being fitted along the sides. The stanks (dams) have yet to be removed.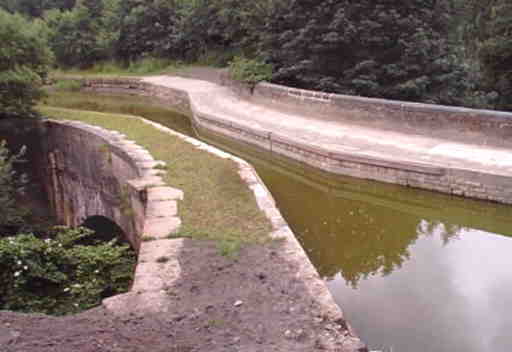 July 27th: The hardwood fenders have been fitted and the stanks removed. Work on the aqueduct is now completed and the towpath has re-opened.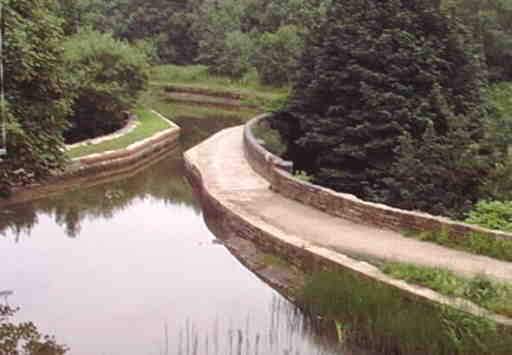 The completed aqueduct restoration seen from another angle.