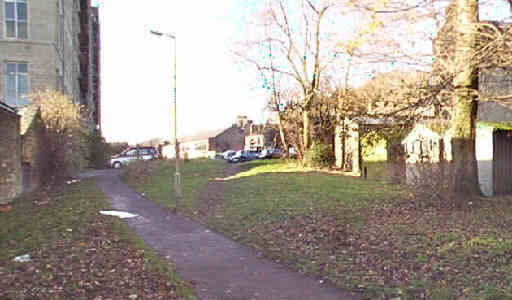 The area below Lock 22E before restoration. A grassy slope led up to the car park.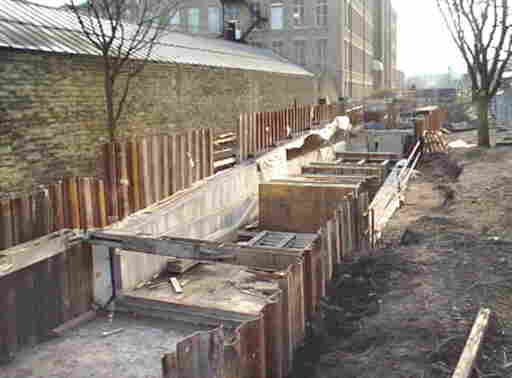 The area below Lock 22E during construction, looking west. Sheet piles were sunk on each side and the ground between excavated. Concrete side walls have been constructed.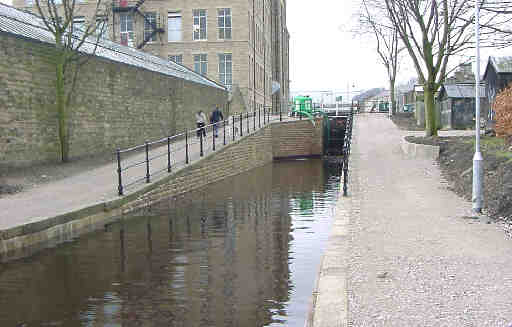 Looking west towards Lock 22E, now complete with lock gates. The concrete walls have been clad with stone above the water level. The wash walls have been continued to the left, using pre-cast sections.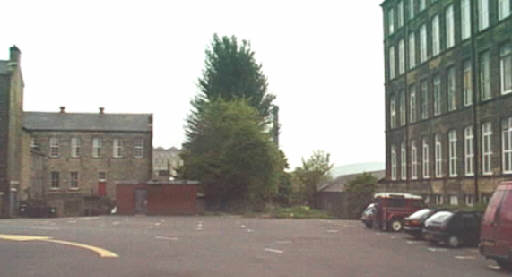 Before restoration, the site of Lock 22E and Slaithwaite Basin had been in-filled and the area used as a car park.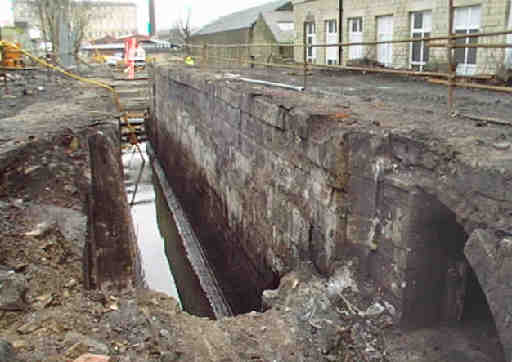 February 25th 2000: Looking east along Lock 22E, which had been cleared out ready for restoration. The upper cill (the stone barrier below the top gate, forming a step from the bottom of the pound to the bottom of the lock) will need to be lowered slightly, as the pound above the lock will be lower than it had been when the canal was in operation before. The by-wash entry can be seen on the right.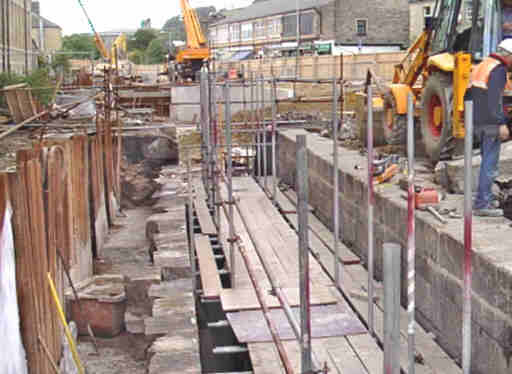 It was found that the walls of the lock chamber were bowing outwards so it was necessary to re-build them, using the original stones, with concrete being poured behind them. Looking east towards Britannia Road.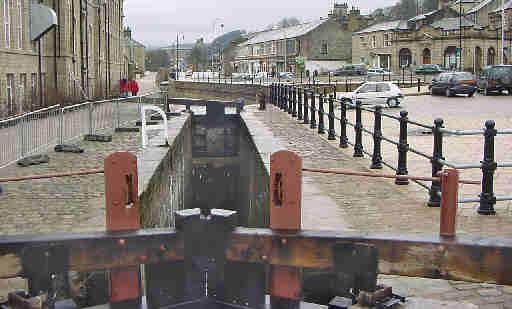 The lock has been completely re-built and a recess for a lock ladder added. Cobble stones have been laid on the lock sides. The lock gates and paddle gear have been fitted.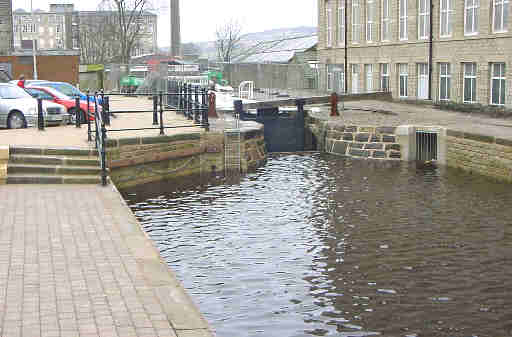 Looking east towards the lock from Carr Lane.

My thanks to Galliford Ltd for providing access to the site to take some of these photographs.