<! -- Page Content -->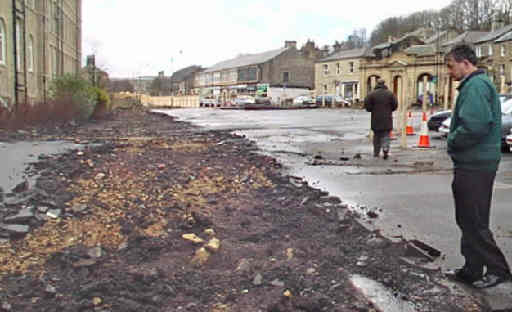 The site of the original Slaithwaite Dock had been in-filled and turned into a car park. Lock 22E is buried below this point.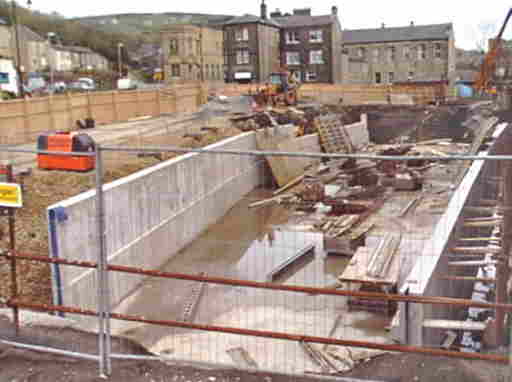 A large area of the former Carr Lane car park was excavated to the depth of the canal bed. Sheet piles driven in along the right and a concrete base and walls constructed.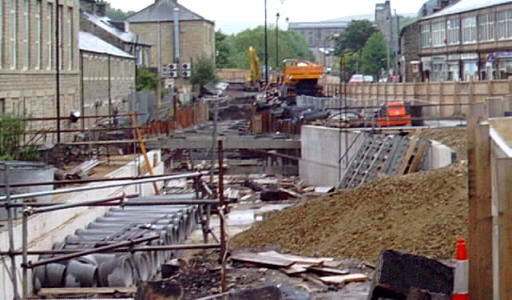 This picture shows the construction of the channel alongside Carr Lane, looking west towards Britannia Road bridge.


Looking east towards Lock 22E. An entry for the new by-wash has been built to the right of the lock. The new sections of wash walls have been linked into the stonework of the lock. A landing area has been constructed to the left, allowing boaters access to the local supermarket and shops. Before the canal had closed, this area was known as Slaithwaite Dock. It had been a much larger area, with space for boats to turn around. The new mooring area is smaller because space is needed for car parking. This is the reason for a new winding hole being constructed below the lock.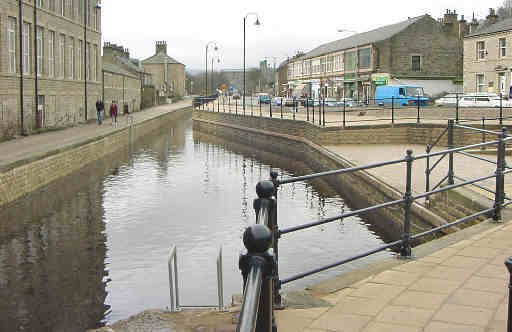 Looking west from Lock 22E along the section next to Carr Lane.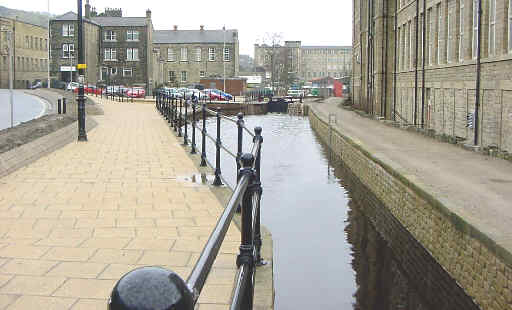 Looking east from Carr Lane towards Lock 22E. The car park area to the left has been paved. Railings have been placed alongside the footpath along with raised flower beds which have been filled with soil.

My thanks to Galliford Ltd for providing access to the site to take some of these photographs.