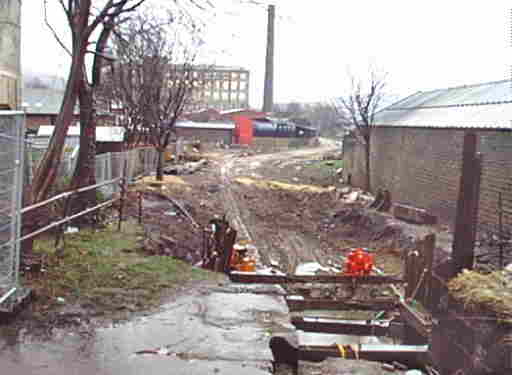 Looking east from the Carr Lane car park towards Platt Lane in January 2000. The line of the canal along the former path will be excavated. About 50 metres ahead on the left, behind the Health Centre, a winding hole is to be constructed. This is a wide section where narrowboats up to 70 feet in length can be turned round.
(The site for the winding hole is roughly in the centre of the picture.)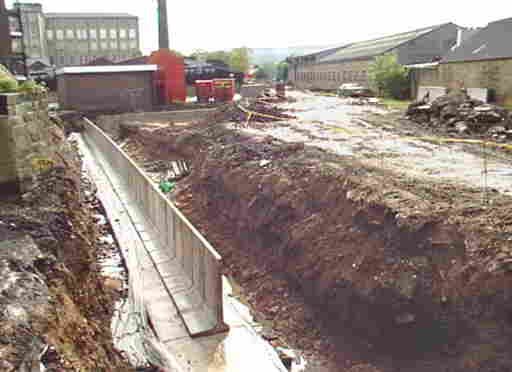 A concrete foundation strip has been laid along the line of the sides of the new channel. The new wash wall is being made from pre-cast concrete sections. The ground behind these will be back-filled to form the new towpaths.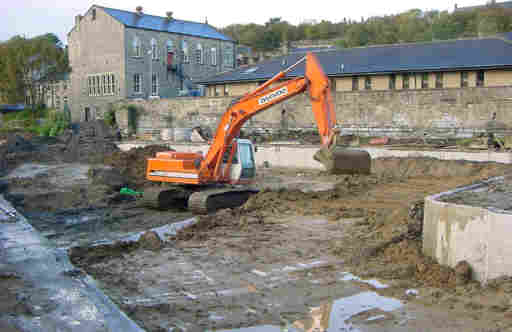 The area of the new winding hole, behind the health centre. The wash walls have been completed and the towpaths built up behind. The bed of the channel has been laid with a waterproof membrane and puddled with clay.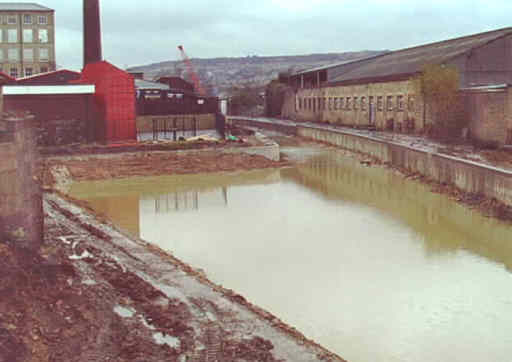 The new winding hole or boat turning area. The pre-cast wash wall sections continue towards Platt Lane. The ground between has been excavated down to the level of the new canal bed. The combination of the waterproof membrane, clay puddling and recent heavy rain means that the canal is already starting to fill!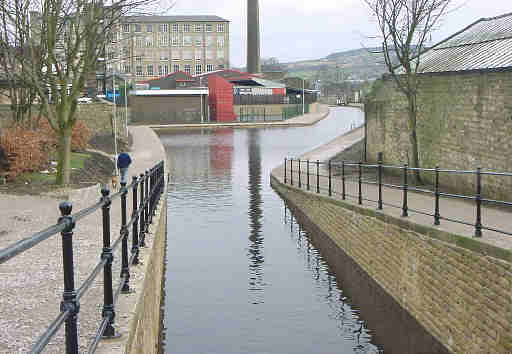 The same view as the top picture, looking east from the restored Lock 22E.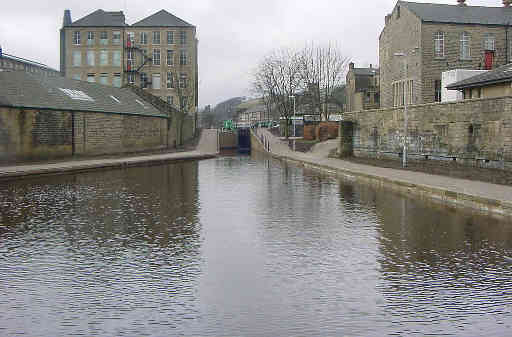 The winding hole, looking east from near the Fire Station, towards Lock 22E. The sides of the winding area have been shallowed to discourage mooring.

The footpath between Platt Lane and Carr Lane was closed during the restoration work.

My thanks to Galliford Ltd for providing access to the site to take some of these photographs.


Next page: Lock 22E, Carr Lane