<! -- Page Content -->


Scout Tunnel lies between Stalybridge and Mossley, on the west side of the Pennines, between Locks 11W and 12W. It is 615 feet long (188m) and has a towpath running through.

Apart from the towpath, it is almost a miniature version of Standedge Tunnel, with lined and unlined sections. The remedial work needed was similar to that in Standedge tunnel except that as Scout Tunnel was navigable, much of the work was carried out working from a boat.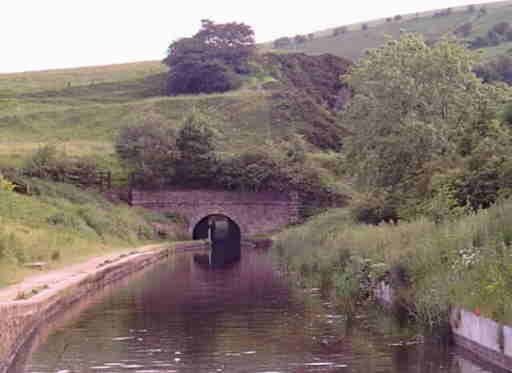 Looking south west towards Scout Tunnel.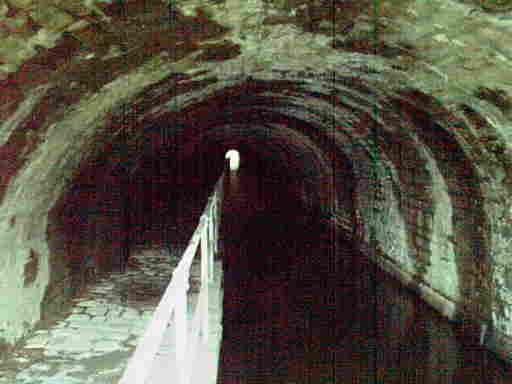 The stone lined section just inside the north east portal.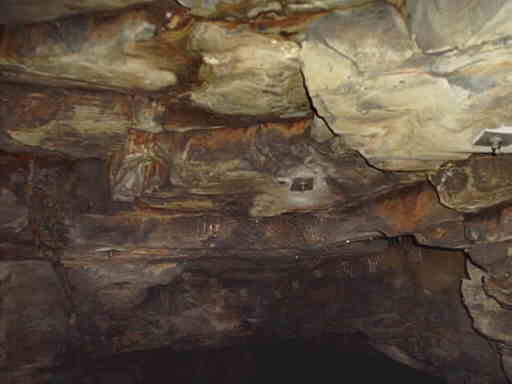 Part of the unlined section showing some of the rock bolts that have been used to stabilise the roof. More details of this process can be found in the Standedge Tunnel section.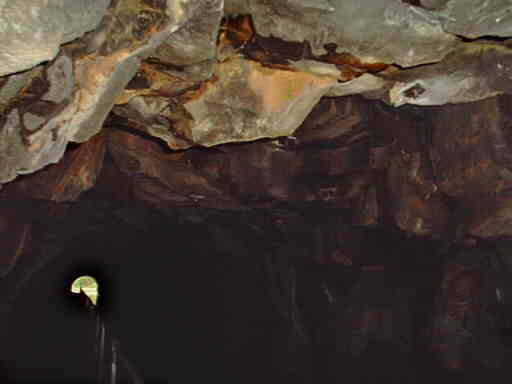 Another picture showing the jagged surface of the unlined section.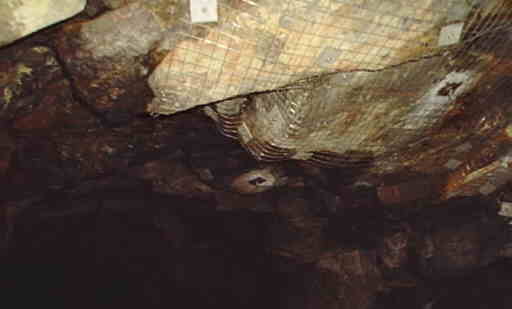 Sections where there was a risk of parts of the surface breaking off have been stabilised with steel mesh as well as rock bolts.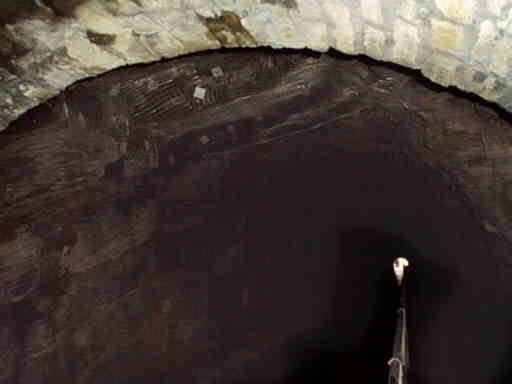 The junction of the lined and unlined section, with an area of stabilised roof just beyond the lined arch.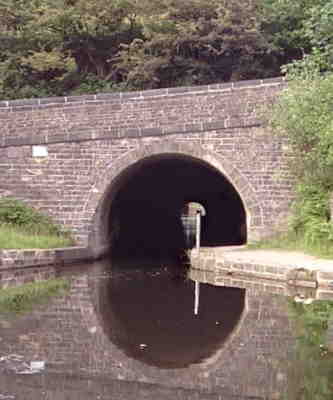 The south west portal of Scout Tunnel. Lock 12W is just visible beyond the tunnel.