<! -- Page Content -->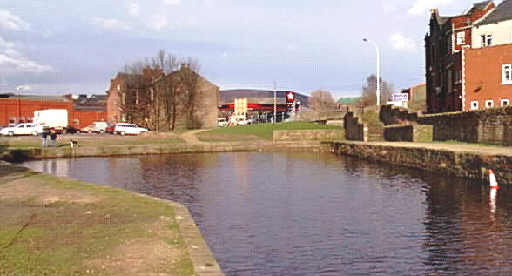 Looking towards Caroline Street across the basin at Staley Wharf, the head of navigation until 2001, before work started. The new channel will run from the right hand corner of the basin, under a new bridge to Lock 4W just beyond. The new bridge will be built at a different angle than the original bridge as Lock 4W has to be re-positioned.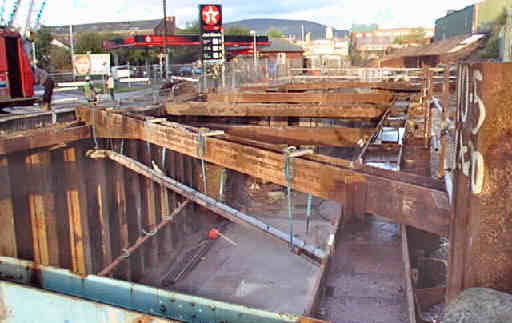 Two rows of sheet piles were sunk across Caroline Street and the space between them excavated.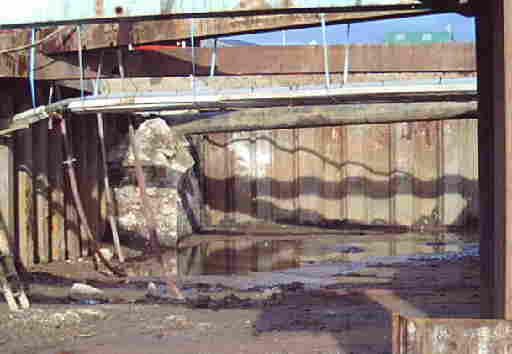 Looking east along the excavated area where the concrete bridge sections will be placed. A small section of the curved wall of the original bridge arch can be seen left of centre.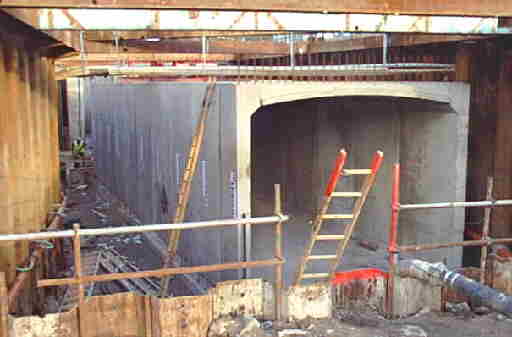 A concrete base has been laid and pre-cast concrete box-culvert sections laid to form the bridge tunnel.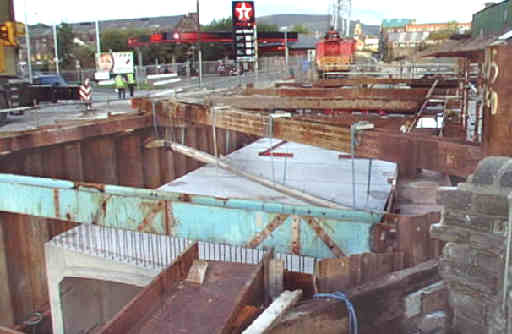 Looking north-east across the concrete box-culvert sections.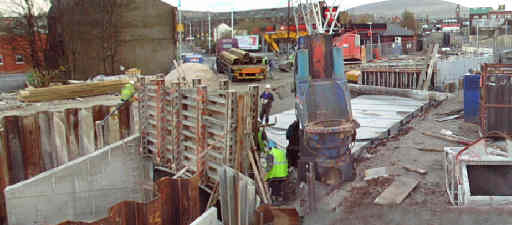 The space alongside the box sections has been filled. Concrete wing walls and parapets are being added.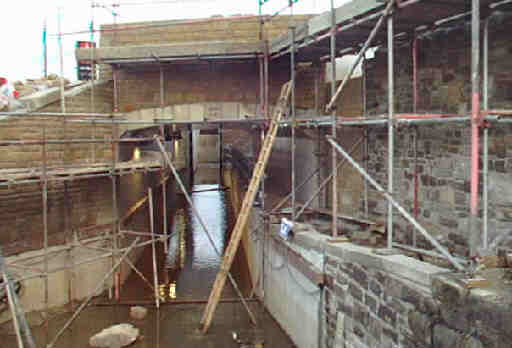 Looking from Staley Wharf along the new bridge tunnel into the chamber of Lock 4W beyond. A platform was constructed for the towpath which will run through the bridge on the right hand side. A ramp will climb up from the towpath up to the lock side at the far end of the bridge. The bridge sections were coated with a waterproof seal and membrane. The space alongside the bridge sections was in-filled with compacted hard core. The wing wall leading away from the bridge entrance and the bridge parapets have been constructed and are now being clad with stone. Grab chains and fenders or rubbing strips have been put in place. On the right can be seen part of the towpath restored in 1997, behind which can be seen new pre-cast wall sections.

Next page: Caroline Street Bridge - page 2