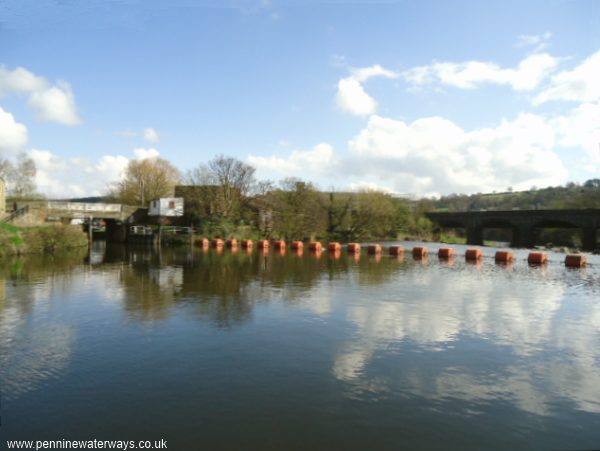 The upstream entrance to Ledgard Flood Lock, with Ledhard Weir and railway viaduct to the right.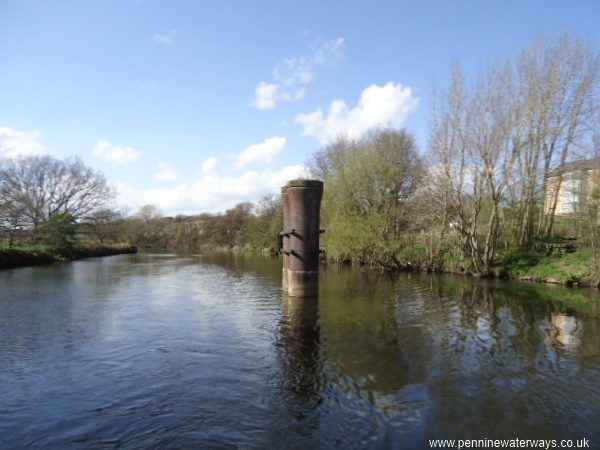 A short distance upstream of Ledgard Flood Lock, the iron pier of an old footbridge stands in the middle of the river.
Boats on the river section below Battyeford Lock, looking towards Mirfield.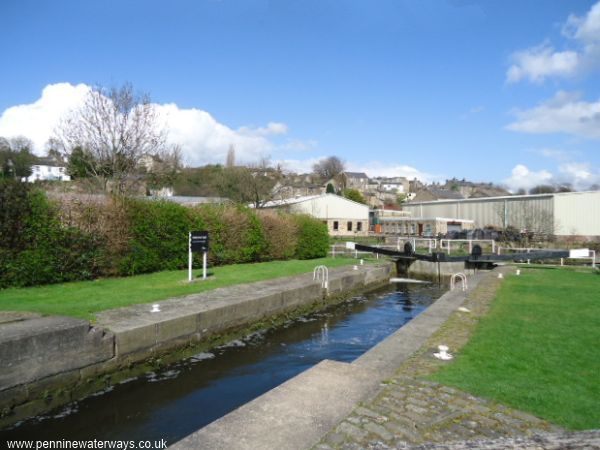 Battyeford Lock.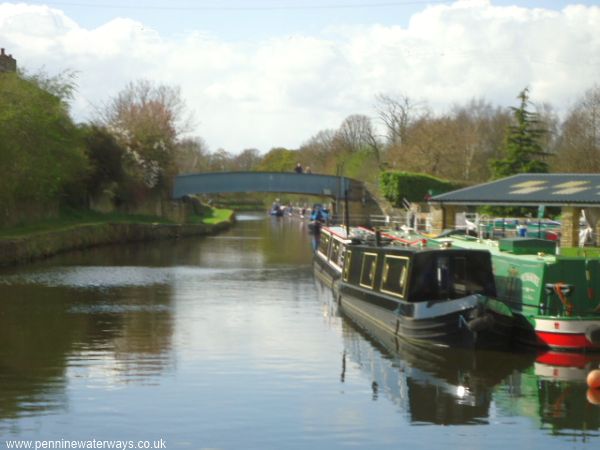 Looking west from Battyeford Lock along Battyeford Cut, with the South Pennine Boat Club on the right.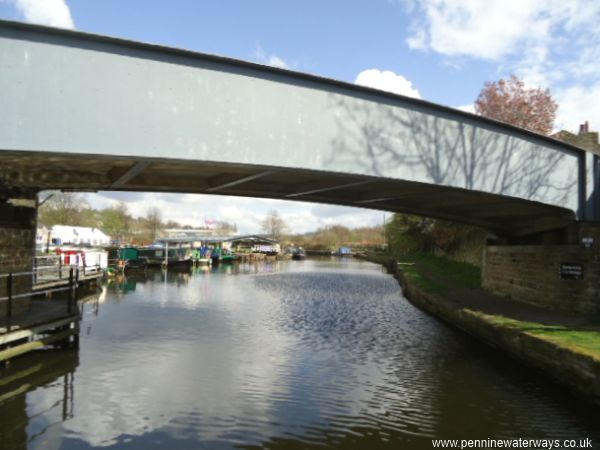 Looking under Wood Lane Bridge to South Pennine Boat Club and Battyeford Lock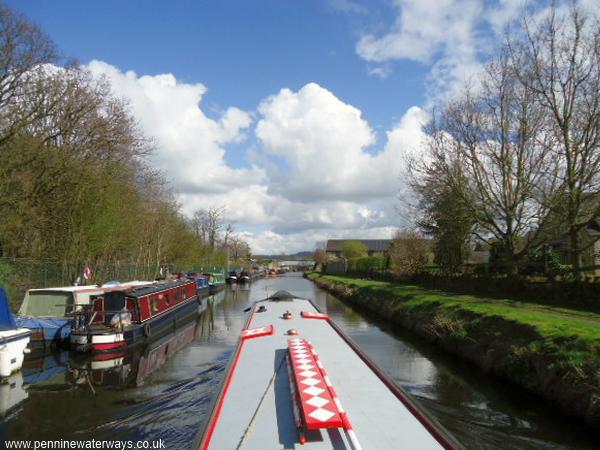 Battyeford Cut.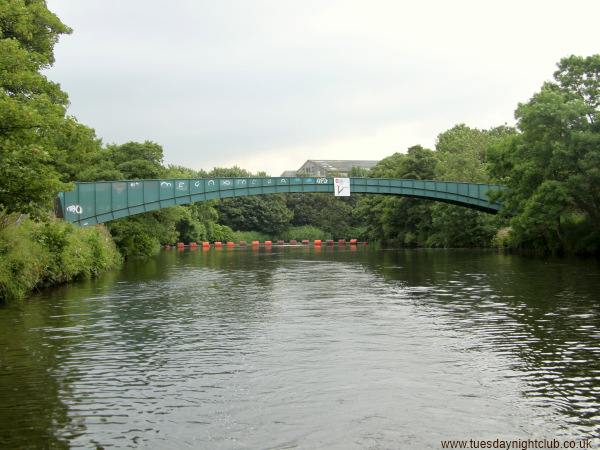 Upstream of Battyeford Cut, the footbridge carries the towpath route across the river. The entrance to the cut through Battyford Flood Lock is on the right, immediately after the bridge.
Photo: Neil Arlidge.
.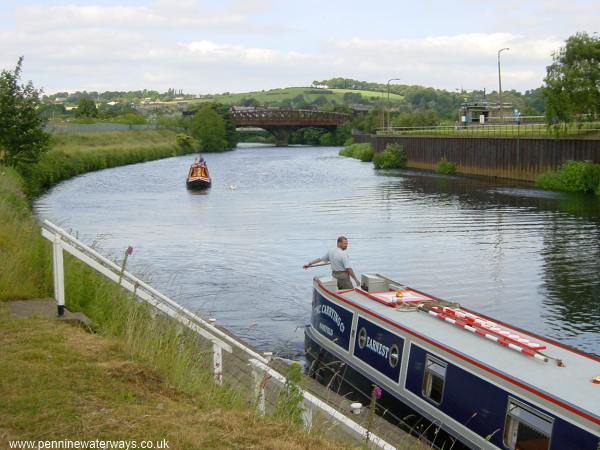 Waiting to enter Cooper Bridge Lock. The photo was taken in 2003. There is now a large pipe bridge spanning the river between the railway bridge and the lock, linking the two parts of the sewage works.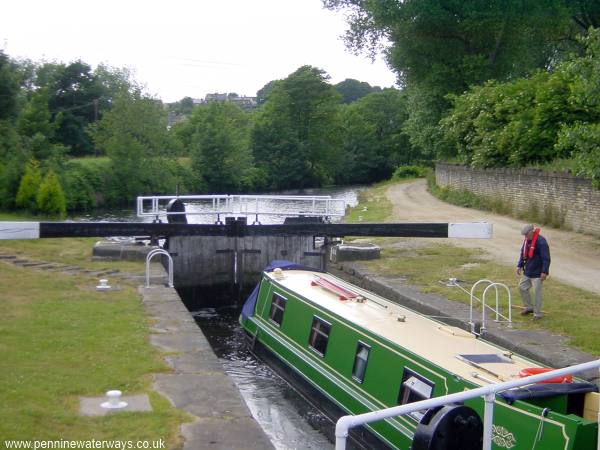 Cooper Bridge Lock.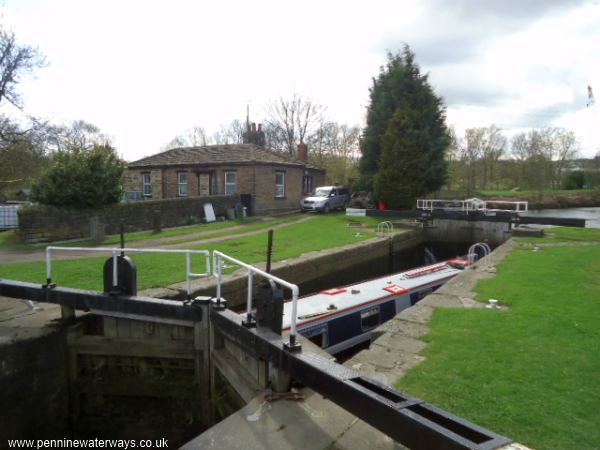 Cooper Bridge Lock.