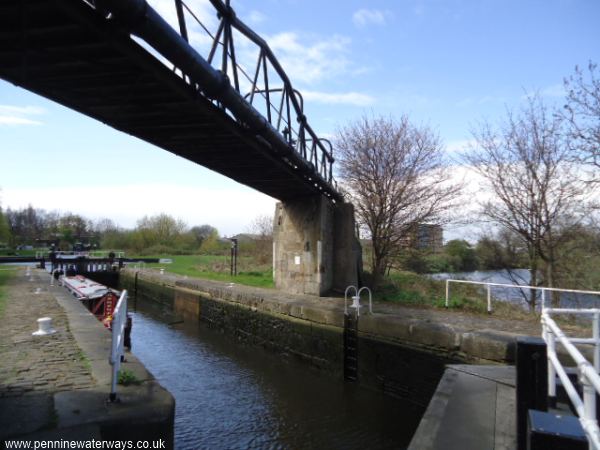 Fall Ing Lock, Wakefield. This is the start of the Calder and Hebble Navigation. The Aire and Calder Navigation is to the right, below the lock. The river in the background leads to the weir.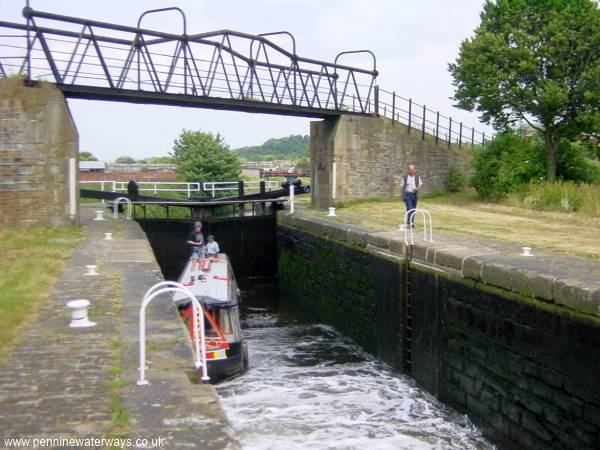 Fall Ing Lock, Wakefield, looking back towards the Aire and Calder Navigation.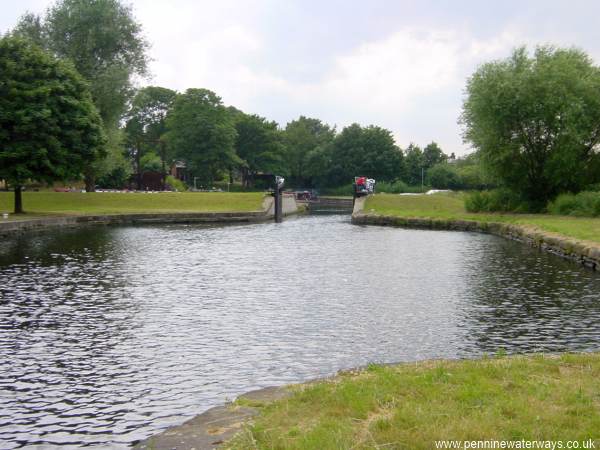 There are some additional flood gates above Fall Ing Lock.
Looking back to Fall Ing Lock, Wakefield.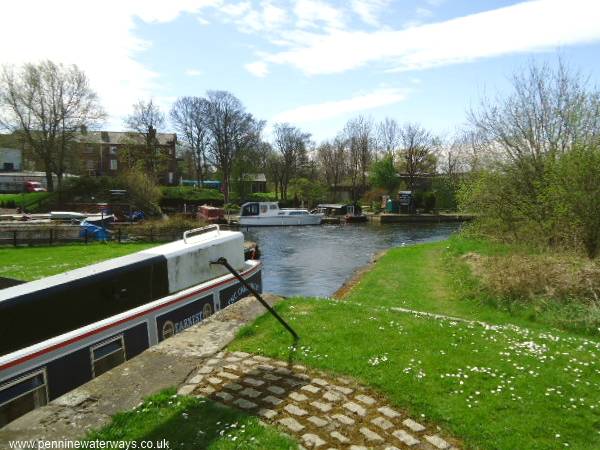 Moorings at Fall Ing.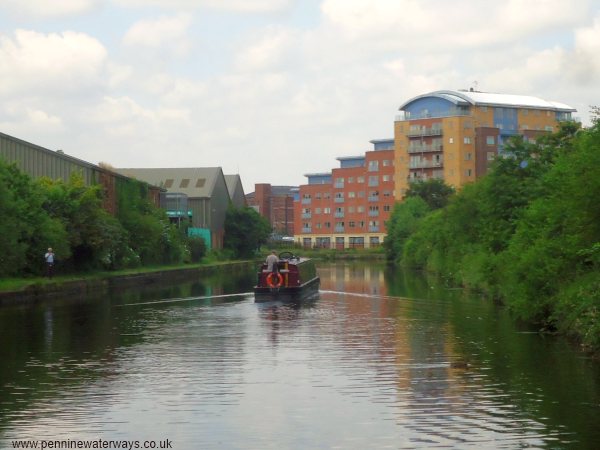 Looking westwards along Fall Ings Cut, Wakefield.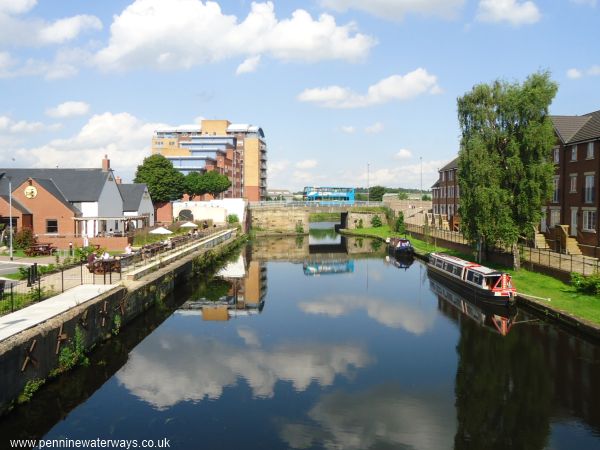 Looking eastwards along Fall Ings Cut towards Doncaster Road Bridge, with a new pub and apartments on the left and new houses on the right.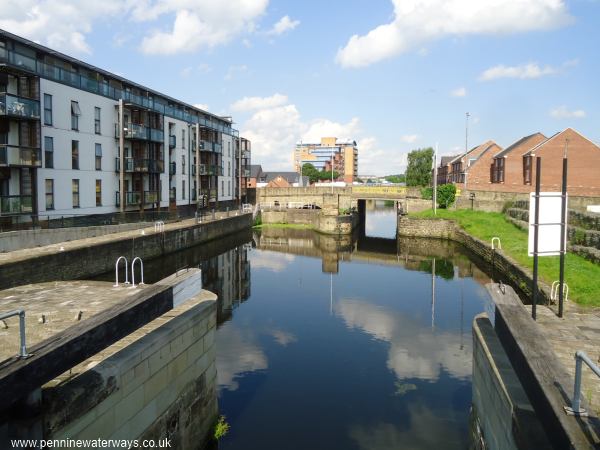 Looking back from Wakefield Flood Lock to Barnsley Road Bridge.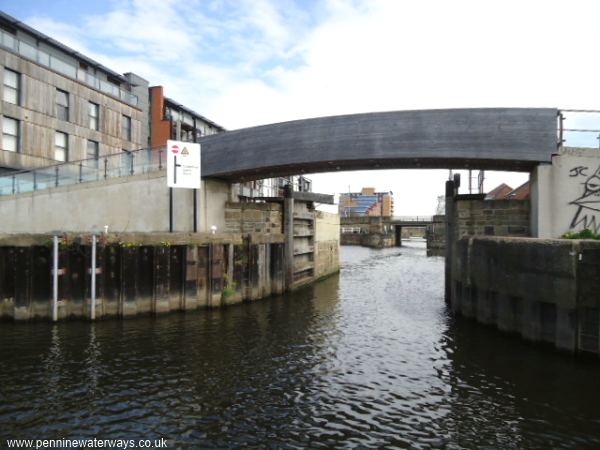 Wakefield Flood Lock.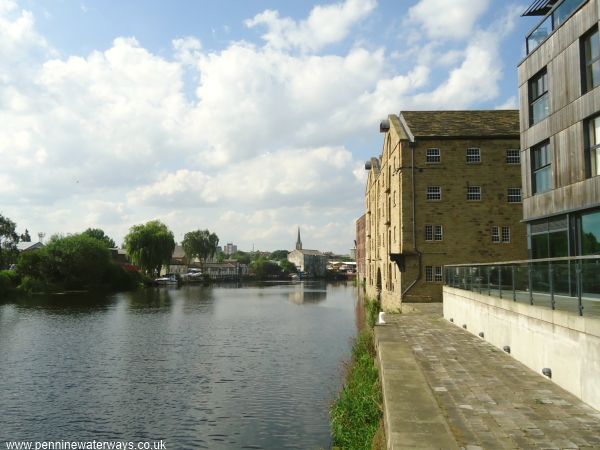 The Wakefield Waterfront seen from the Flood Lock, with former warehouses on the right and the spire of the cathedral in the distance. The cathedral boasts the tallest spire in Yorkshire.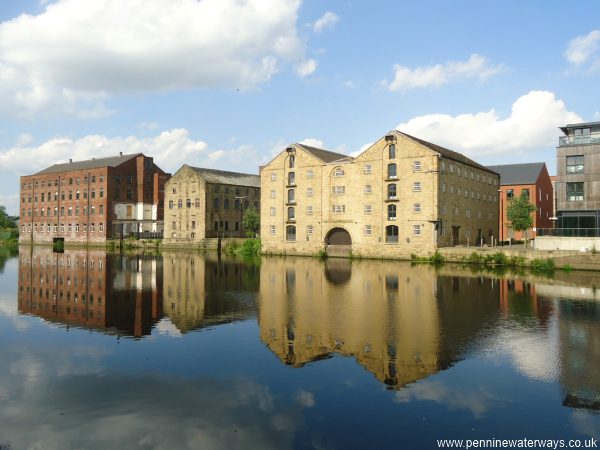 Wakefield Waterfront. The Hepworth gallery is behind the red brick warehouse on the left.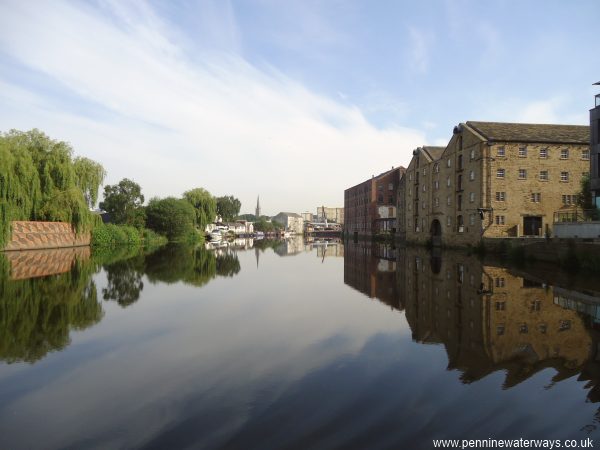 Wakefield Waterfront.