Alston Street Bridge has been in-filled.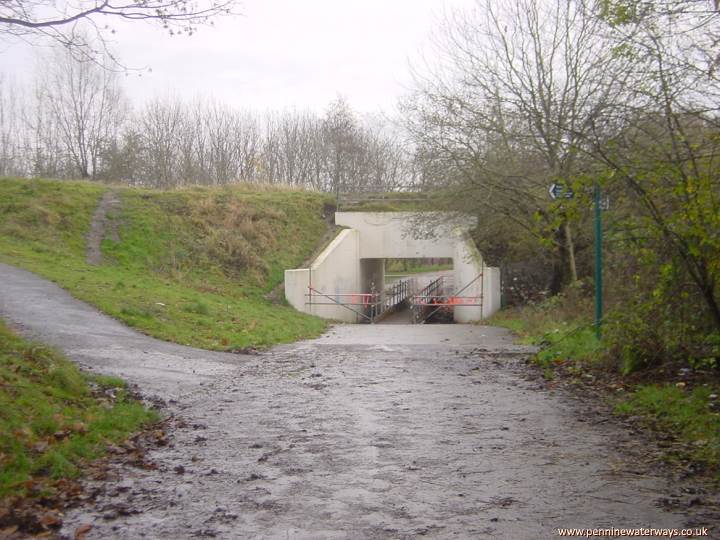 A wide tarmac track continues to this bridge, which carried the former Fallowfield Loop railway line.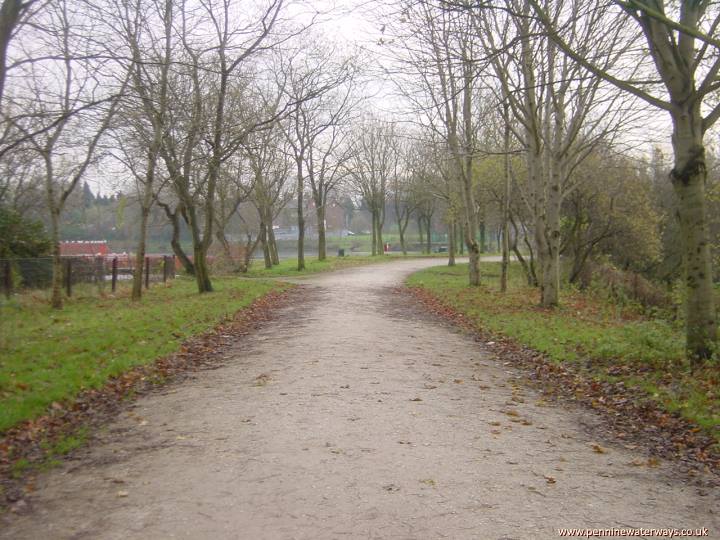 The canal curves round to the right, with Lower Gorton Reservoir to the left. The canal was built on an embankment across the valley of the Gore Brook, which ran through a culvert. When the reservoir was needed, the canal embankment was used as a dam.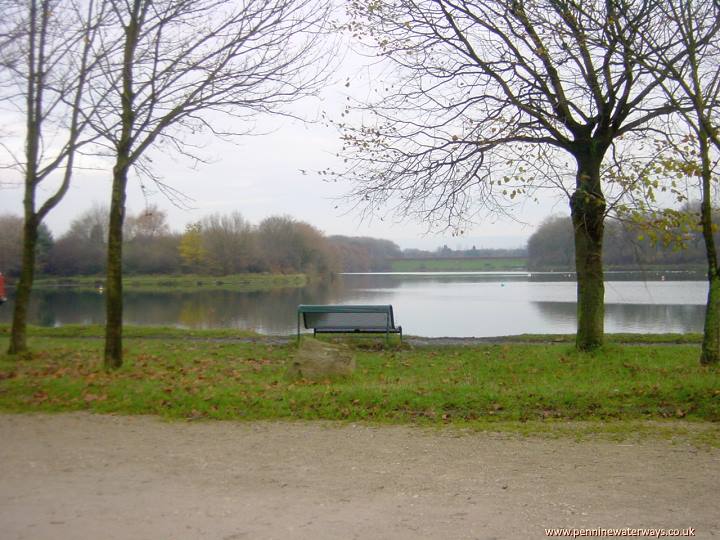 Lower Gorton Reservoir from the line of the former canal.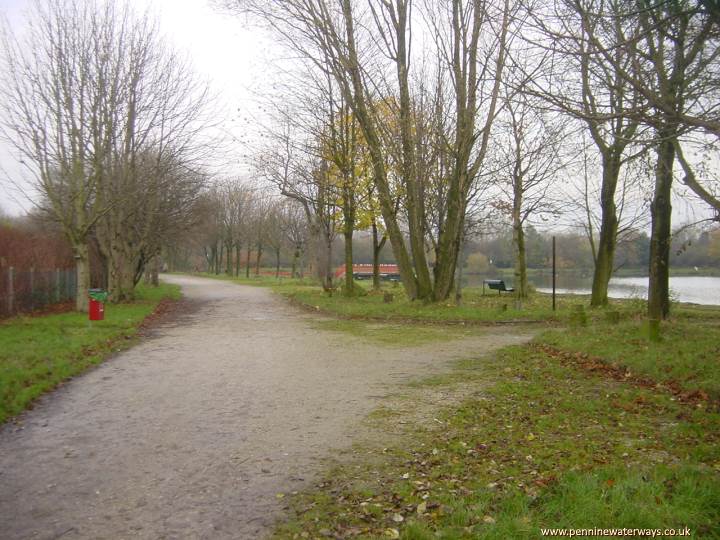 Looking northwards alongside Lower Gorton Reservoir.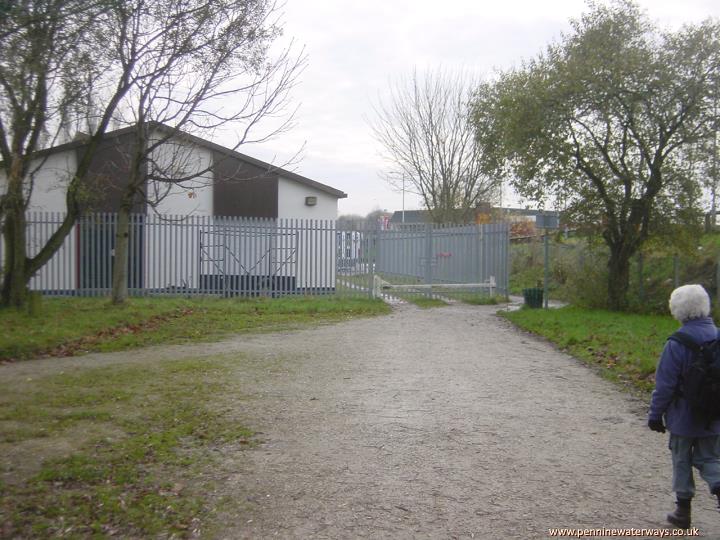 Between Lower Gorton Reservoir and Gorton Bridge, this building has been constructed on the line of the canal.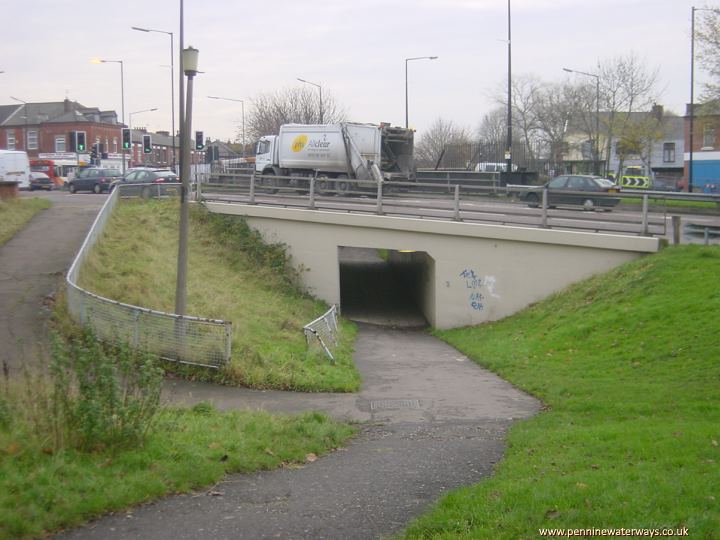 At Debdale Park, the main A57 road has been made into a dual carriageway. This subway beneath the new carriageway is on the line of the canal. The original Gorton Bridge is beyond.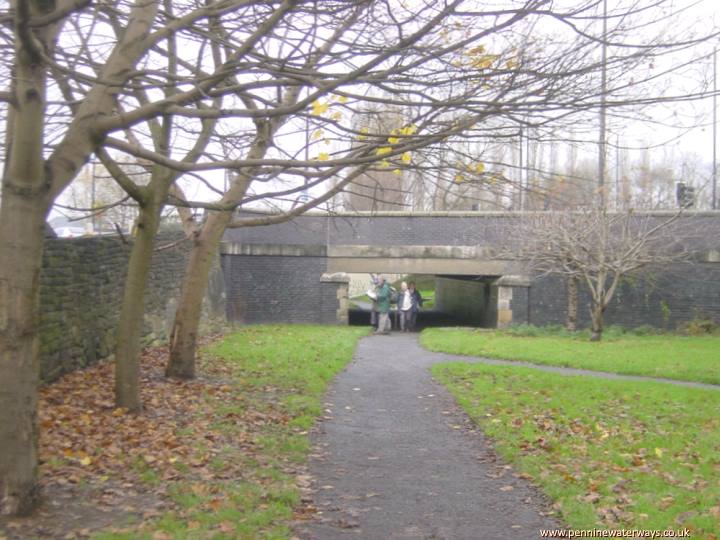 Looking north to Gorton Bridge at Debdale Park.