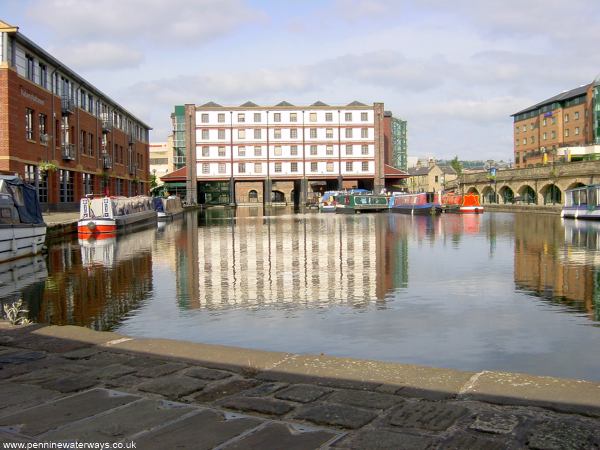 Sheffield Basin (Victoria Quays), looking across to the Straddle Warehouse.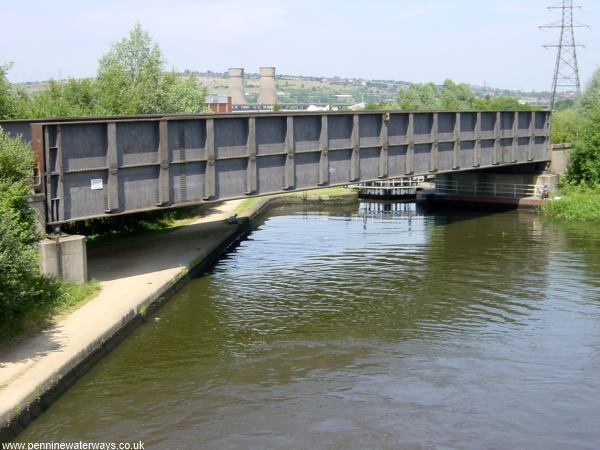 Skew railway bridge across the Tinsley Locks below the third lock.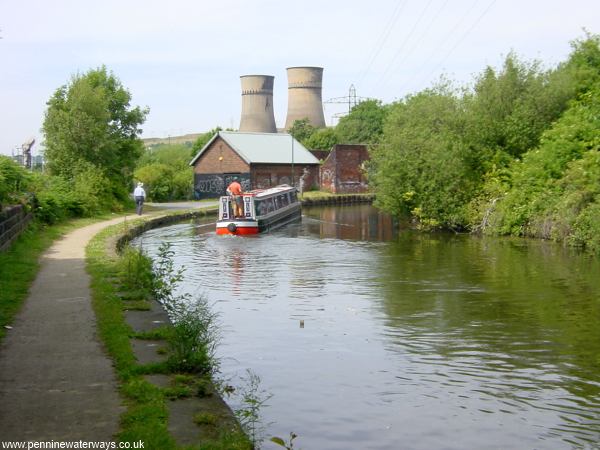 The cooling towers of the disused Blackburn Meadow power station, seen near the bottom of the Tinsley Locks. They have now been demolished. To the left, a short distance from the canal, is the giant Meadowhall shopping mall, built on the site of Tinsley steel works.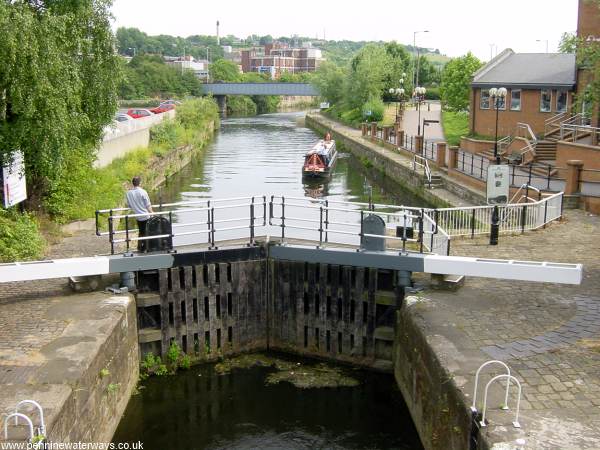 Looking from the footbridge across Rotherham Lock. Rotherham seems to turn its back on the waterway but at a new Magistrates' Court overlooks this lock and makes a feature of it.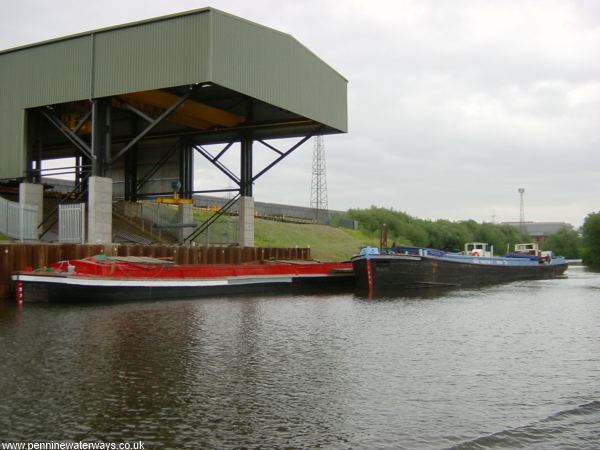 Modern loading gantry at Thrybergh Steel Mills.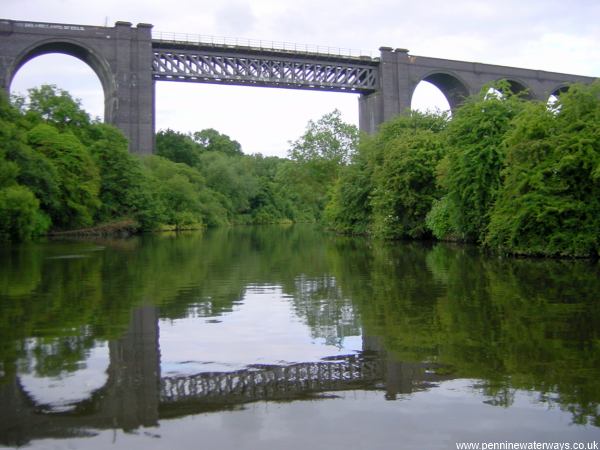 Conisbrough Railway Viaduct, now disused.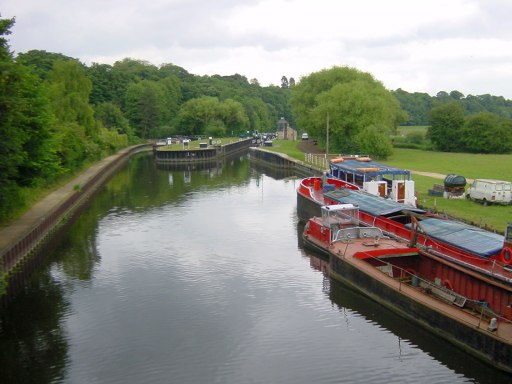 Sprotbrough Lock.
St George's Minster Church, Doncaster.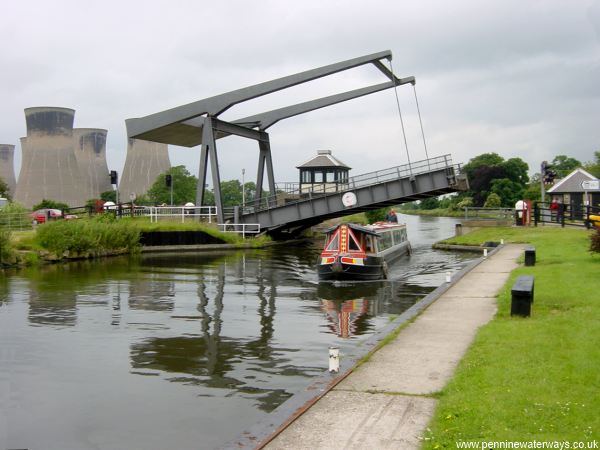 Barnby Dun Lift Bridge, with Thorpe Marsh Power Station in the background.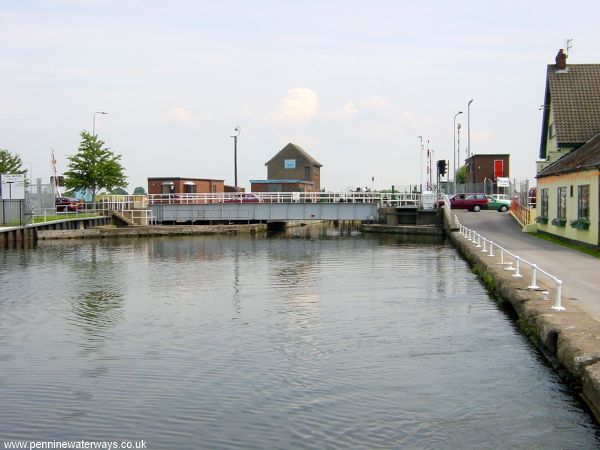 Keadby Swing Bridge, with Keadby Lock behind. The bridge is operated by the lock keeper.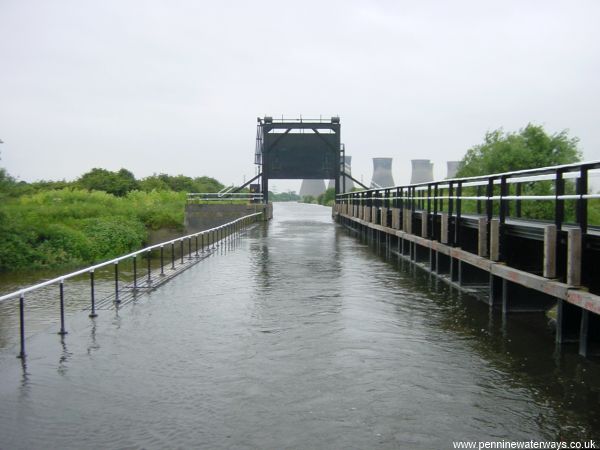 Crossing the Don Aqueduct. The Don Aqueduct has guillotine gates at each end. This is not to stop the canal overflowing into the river, but to prevent the River Don when in full flood from overflowing into the canal and flooding miles of land alongside.