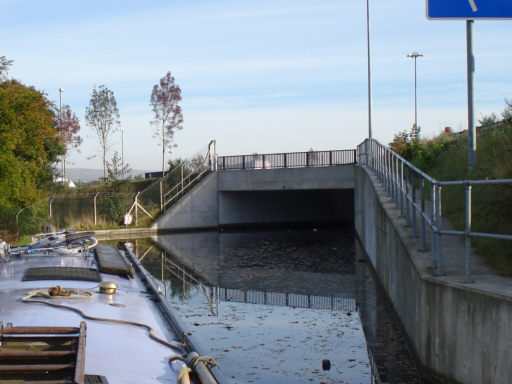 Looking back to Edinburgh Way Bridge.
Looking towards Gorrels Way Bridge.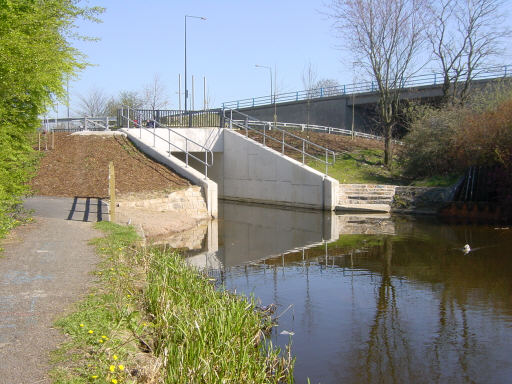 Looking back at Gorrels Way Bridge. The towpath re-joins the canal here.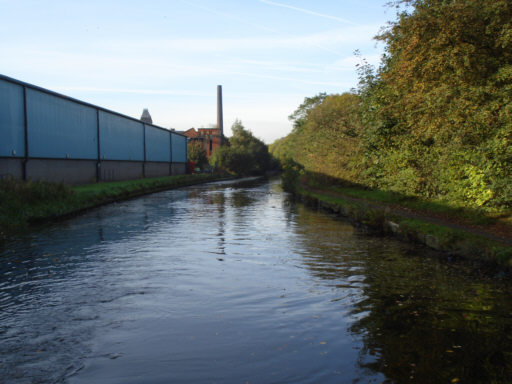 Between Gorrels Way Bridge and Castleton, the canal passes through an industrial landscape.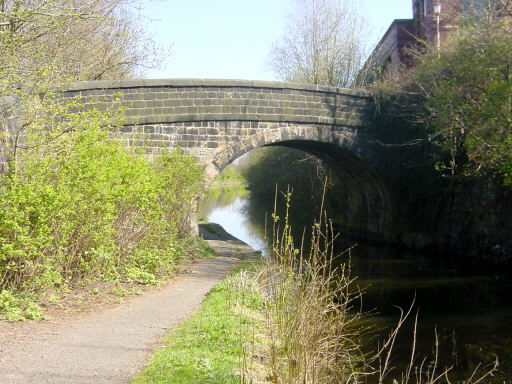 A third of a mile from Gorrels Way is March Barn Bridge. It may appear unremarkable but it was the first properly-constructed skew bridge in the country, with winding courses of stone forming the arch.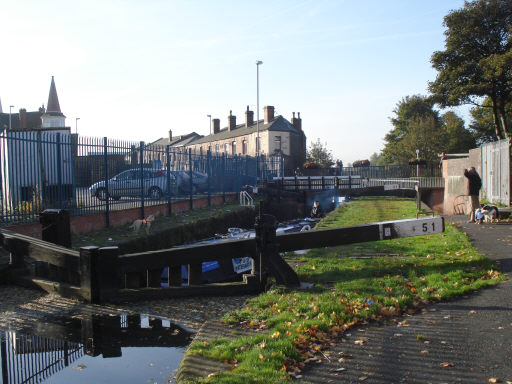 Lock 51, Blue Pits Highest Lock, at Castleton. When the canal was built, the area was known as Blue Pits, because of the blue clay dug here. As the village expanded it was renamed Castleton in 1875 after nearby Castleton Moor.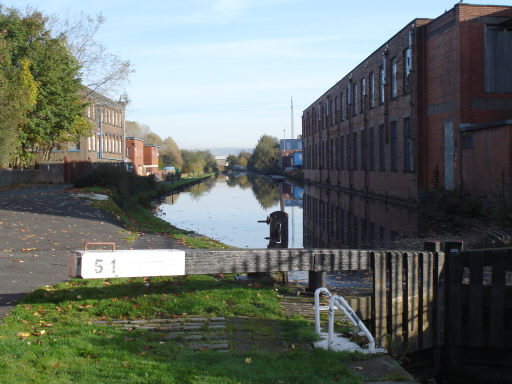 Looking back from Lock 51.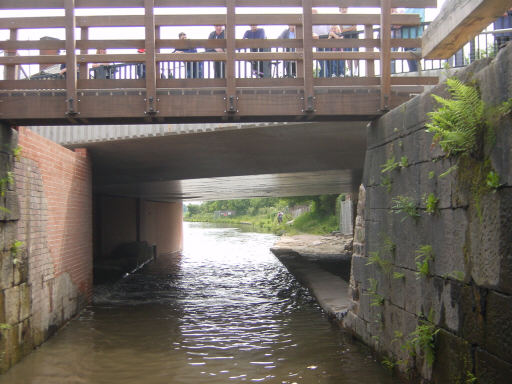 Immediately below Lock 51 is Manchester Road Bridge, re-built when the canal was restored.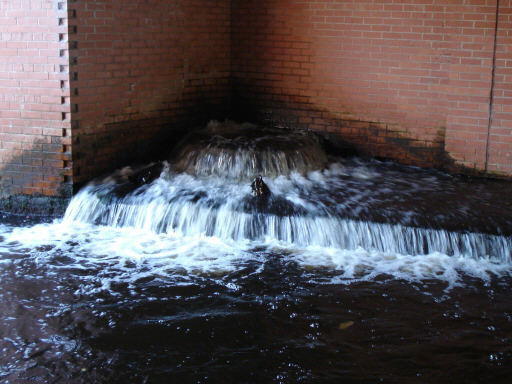 Under Manchester Road Bridge is this unusual outlet from the by-wash for Lock 51.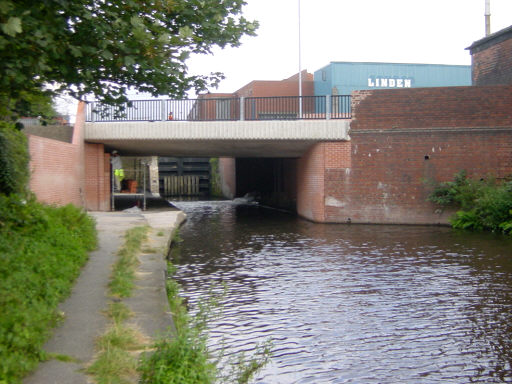 Looking back to Manchester Road Bridge, Castleton.