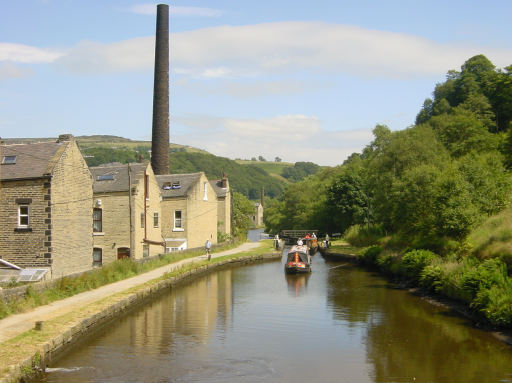 Looking back to Stubbing Lower Lock. The photograph is not crooked - the chimney is leaning!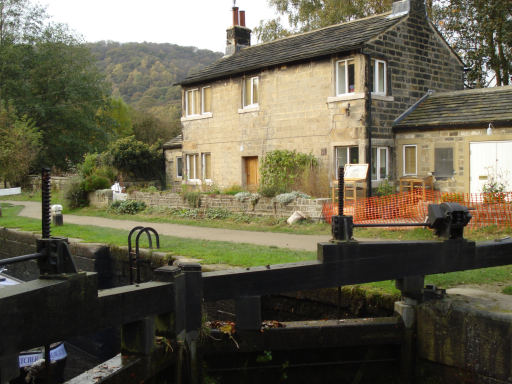 Alongside Stubbing Higher Lock is this former locks keeper's cottage with "look-out" windows.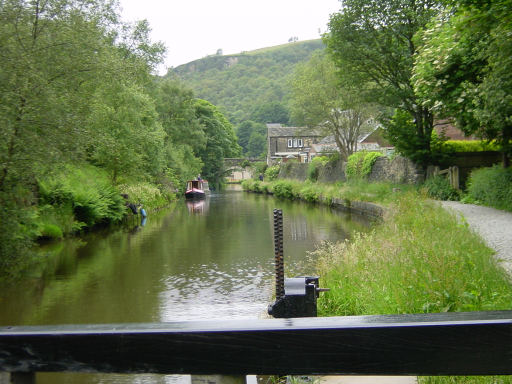 Looking westwards from Stubbing Higher Lock, Hebden Bridge.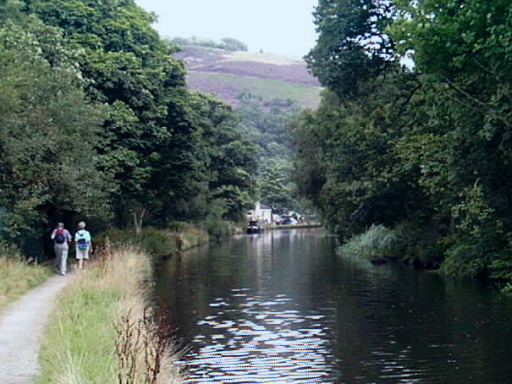 Looking back east towards Hebden Bridge, the heather moorland below Heptonstall is seen in the background.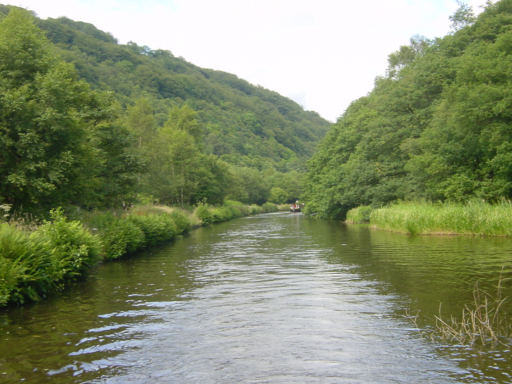 Looking westwards near Eastwood.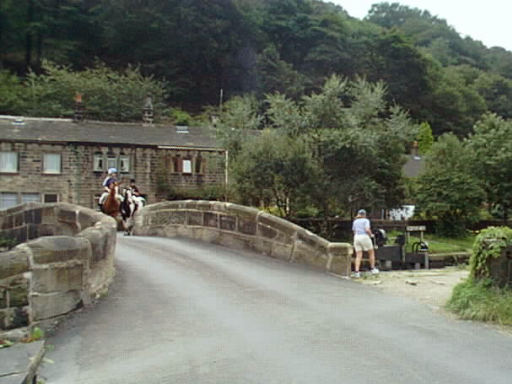 Shaw Wood Road, leading up to Mankinholes, crosses the lock tail bridge of Shawplains Lock. The bridge has evidence of blue paint from the buses which cross it.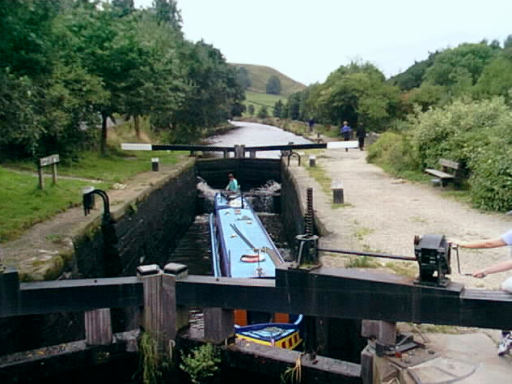 Shawplains Lock (No. 15), looking west.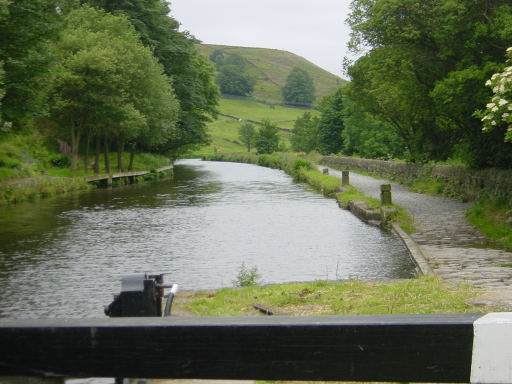 Looking west towards Todmorden from Shawplains Lock.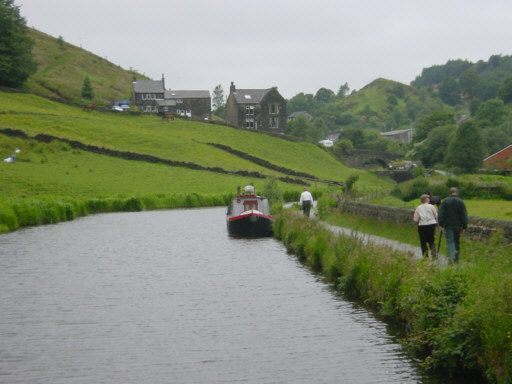 Looking west as the Calder valley narrows at Lobb Mill.