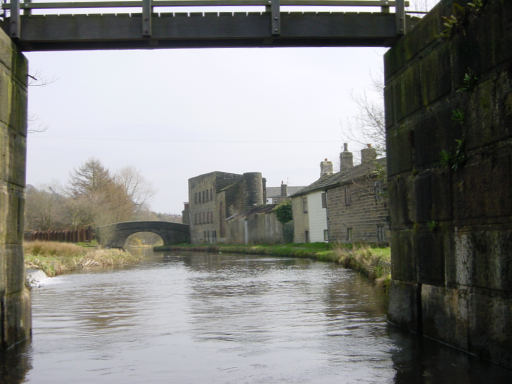 Looking back to Broadbottom Bridge from Lock 7, Broadbottom Lock.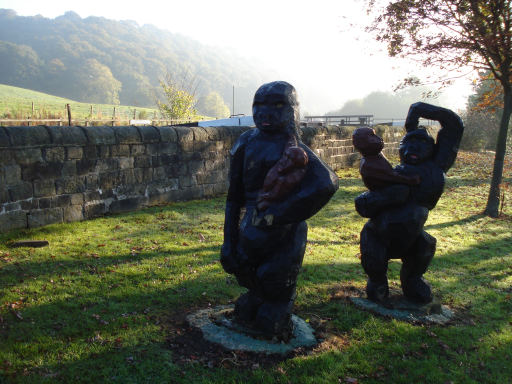 Unusual life forms are to be seen near Lock 7, Broadbottom Lock.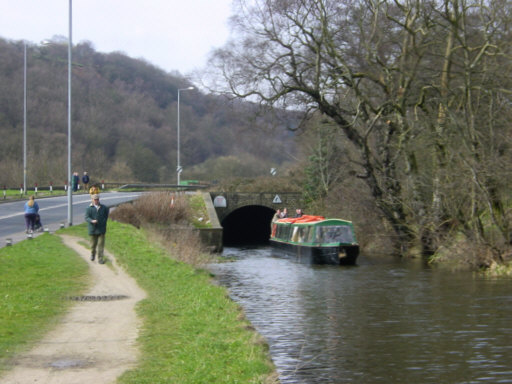 At Falling Royd, the canal passes through a restored bridge below the main road, which takes the form of a curved tunnel.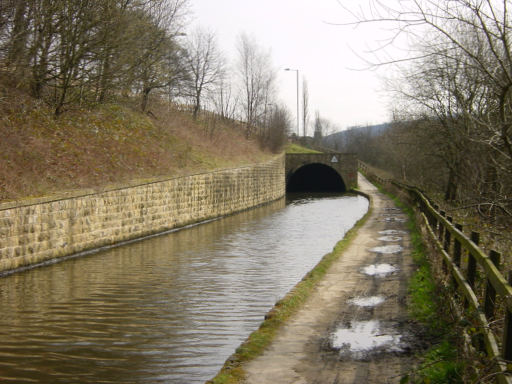 Looking back eastwards to the bridge at Falling Royd.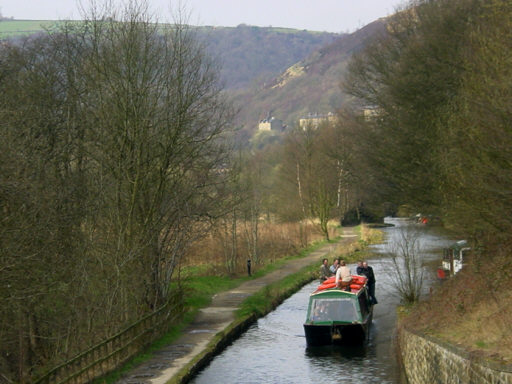 Looking towards Hebden Bridge and the steep wooded hillsides beyond.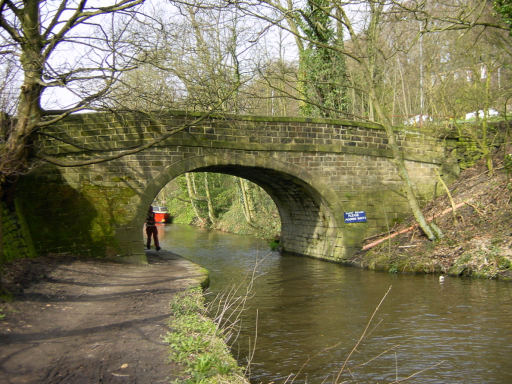 Mayroyd Bridge, with its slightly distorted arch.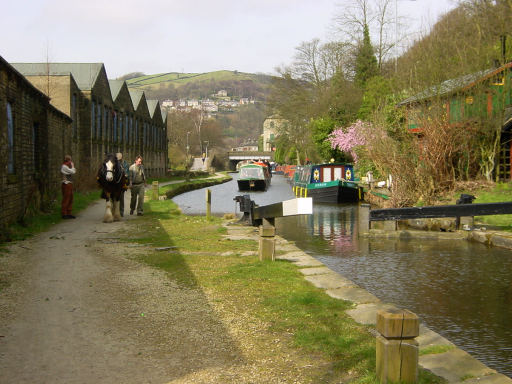 Lock 8, Mayroyd Mill Lock. A horse-drawn trip boat operated from Hebden Bridge until recently.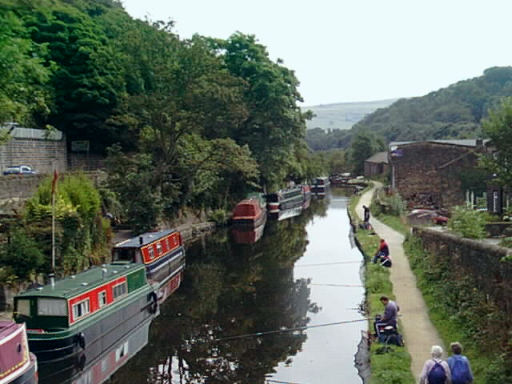 Looking back east towards Mayroyd Mill Lock from Station Bridge.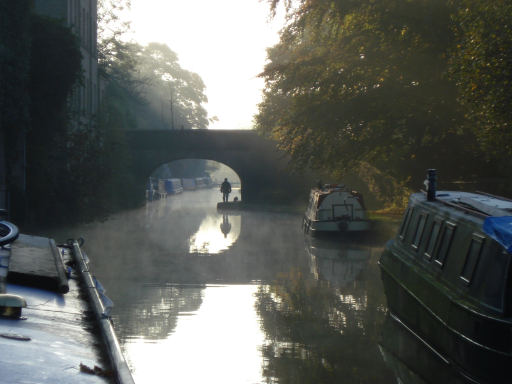 Station Bridge, Hebden Bridge.