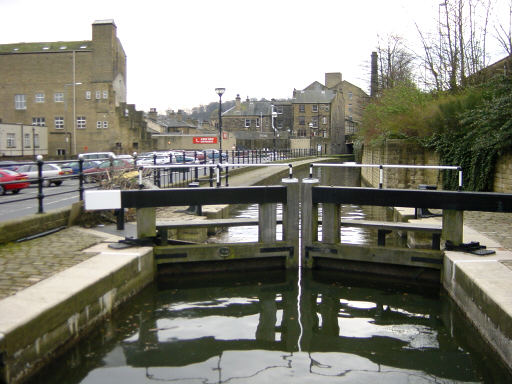 Rising up in Tuel Lock. The lock may only be operated by the lock keeper. Telephone 01422 316678 for more information about opening hours.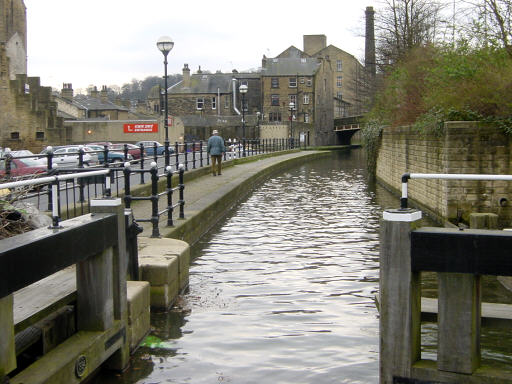 Looking westwards along the channel from Tuel Lock.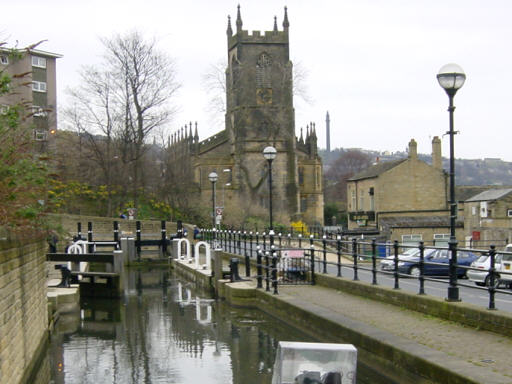 Looking back to Tuel Lock, with Sowerby Bridge Church and the Wainhouse Tower behind.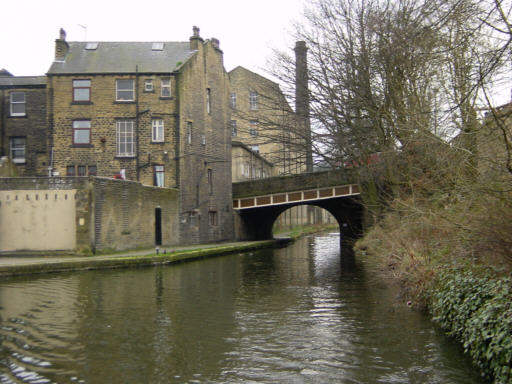 Looking ahead, the canal passes below Tuel Lane Bridge.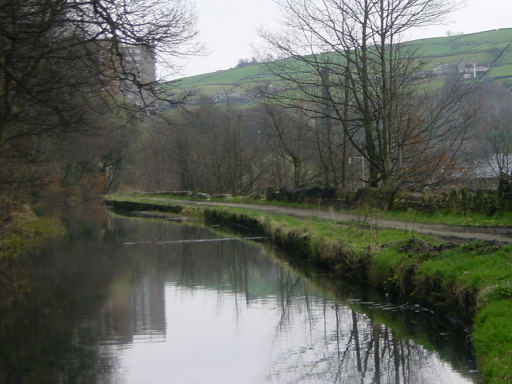 Looking back towards Sowerby Bridge after half a mile, with good views across the Calder valley.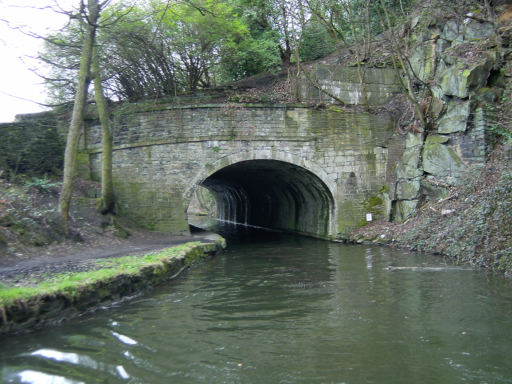 Hollins Mill Lane crosses the canal by a bridge that is virtually a short tunnel!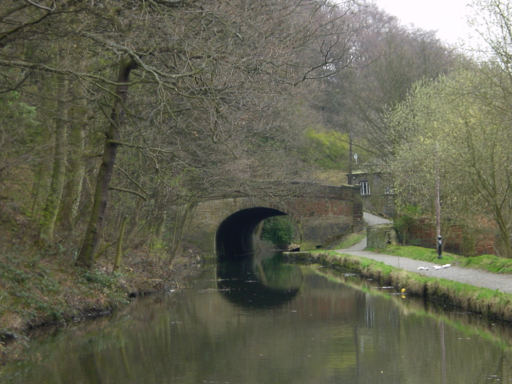 Looking back to Hollins Mill Lane.