<! -- Page Content -->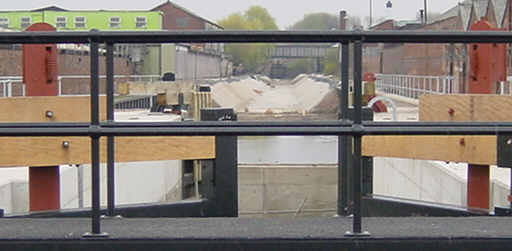 April 2002: Looking east from Lock 77. Lock 76 is seen in the distance through the bridge. Due to ground subsidence the whole area around Lock 77 and 78 has sunk and a new channel has had to be built to enable the canal to remain level.

April 2002: Lock 77, Anthony Lock, alongside Hulme Hall Lane, has been made deeper to compensate for the subsidence.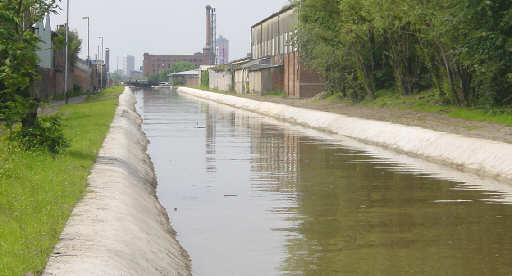 July 2002: Approaching Lock 77 along the new concrete channel. The towpath and ground on each side gradually drop away.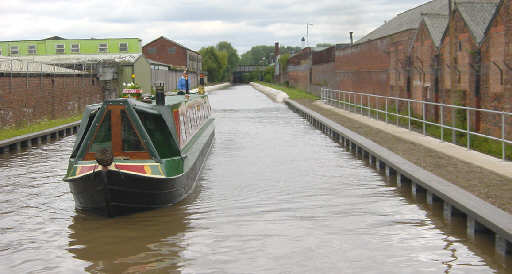 July 2002: Looking back from Lock 77. The towpath is about 5 feet lower at this point.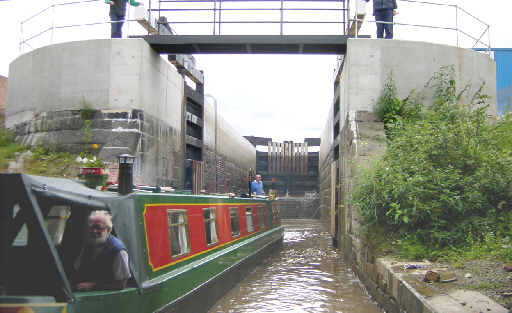 July 2002: Leaving Lock 77. This picture gives a good view of the extra height added onto the lock chamber.

Next page: Miles Platting to Manchester, page 2