<! -- Page Content -->


These pages show photographs taken from a boat passing through the M62 crossing site on July 4th 2002, a few days after the channel was opened to navigation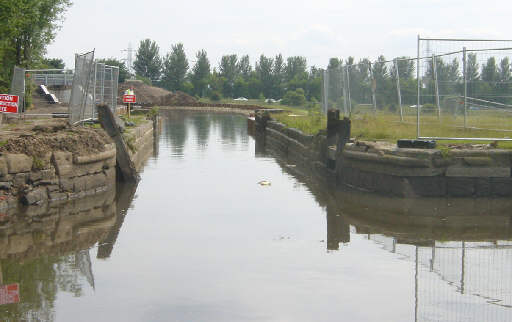 Going through the old Lock 53, heading south.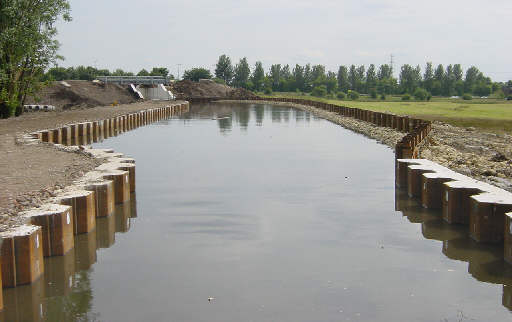 Entering the new sheet-pile lined channel.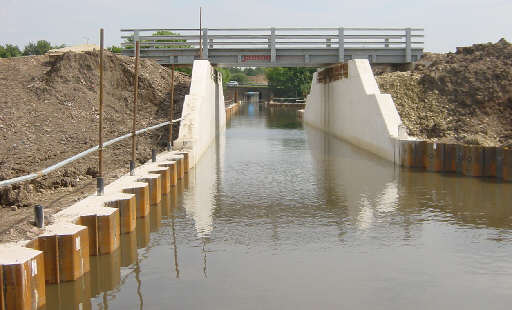 Passing below the temporary farm access bridge on the north side of the motorway.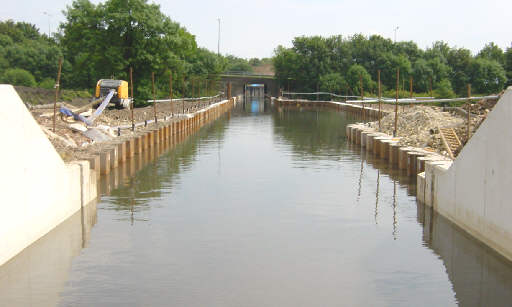 Another sheet-pile lined channel leading to the motorway tunnel.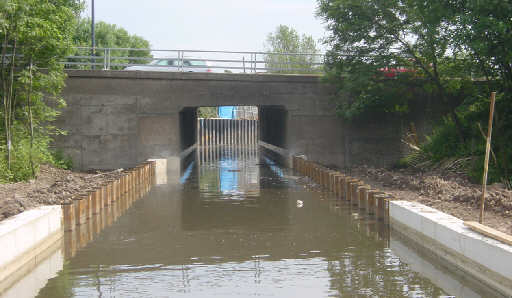 Entering the tunnel below the M62.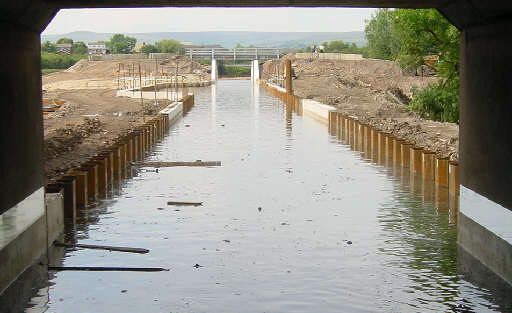 Looking back from the tunnel to the northern section of the new channel.

Next page: M62 crossing, Castleton, page 5 -
more photographs from a boat passing right through the site.

My thanks to Mike and Su for allowing me to take photographs from their boat NB Cutworks.