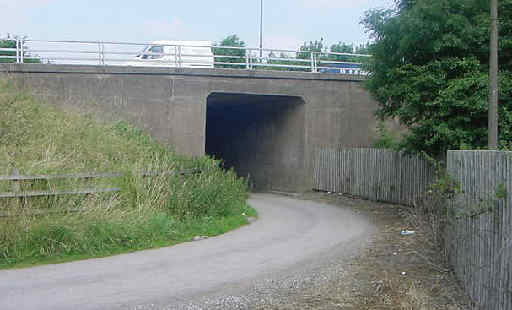 August 2001: The farm access tunnel through which the canal is to be diverted.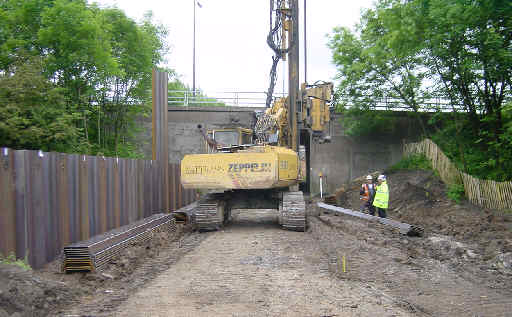 June 13th 2002: Sheet piles are now being sunk right up to the motorway tunnel.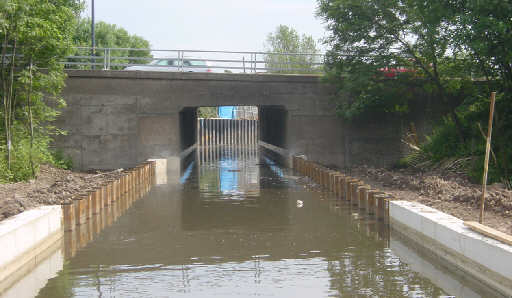 Entering the tunnel below the M62.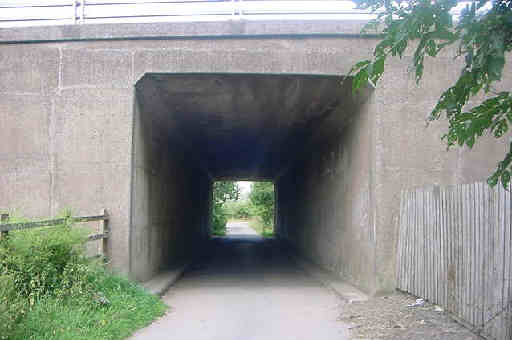 August 1st 2001: The culvert tunnel that the canal will pass through. This tunnel is just wide enough for full width boats but not for a towpath as well. The solution will be for a floating towpath that can be moved away to allow the passage of full width boats. Narrowboats will be able to pass through with the towpath in place.

The tunnel slopes slightly to allow rain water to drain out. Because of this, the headroom for boats using the tunnel (7ft 9in) will be less than the standard for the canal (8ft 11in). However, the headroom at a restored bridge in Todmorden is also lower than the standard.


June 28th 2002: Looking north to the motorway tunnel from the back of Maden Fold Farm. This is the last section of the new channel to be started. A lean-to farm building had been demolished and a sewer diverted before the channel could be built. A waterproof liner has been laid on the bed of the channel and is being protected with a layer of sand ready for the introduction of water in a day or two.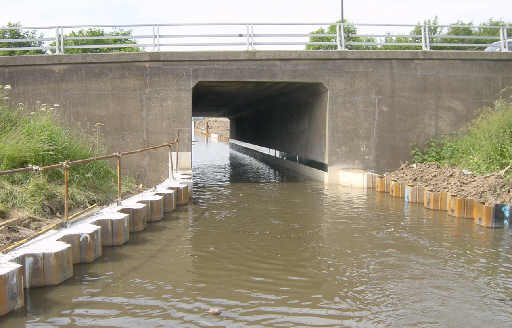 Looking back to the tunnel from the south. The slope of the tunnel roof can be seen clearly.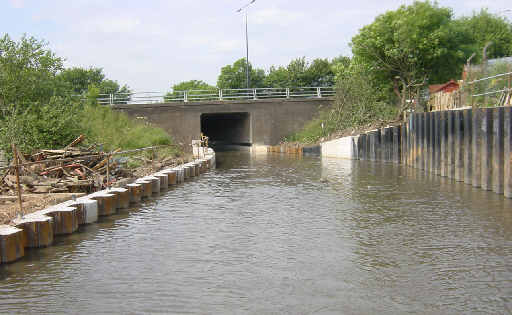 Looking back to the tunnel from the south.

Next page: M62 crossing, Castleton, page 3

My thanks to Costain Ltd for providing access to the site to take photographs.