<! -- Page Content -->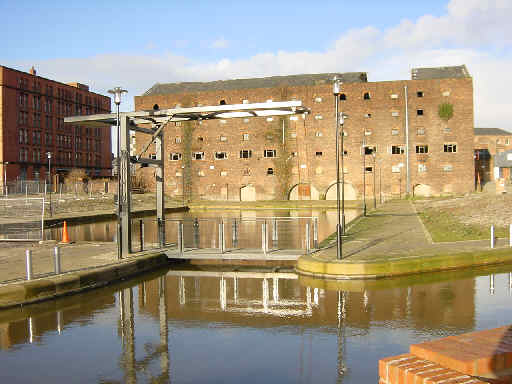 December 2001: The new basin off Dale Street. This is a commercial development which will provide a marina. An infilled arm to the old canal warehouse was excavated and expanded into this rectangular basin.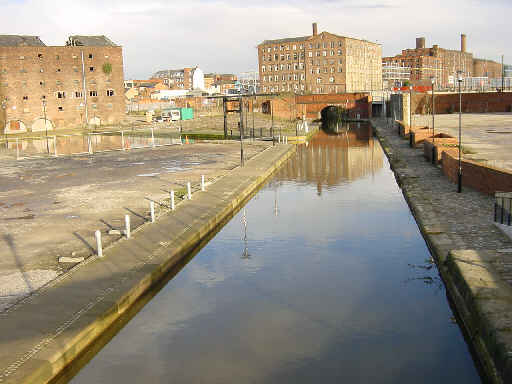 December 2001: Looking past the entrance to the new basin towards Tariff Street Bridge. It has been noticed that full sized boats will be not be able to negotiate the tight turn into the bridge, due to re-alignment of the bank on the left. This is to be corrected.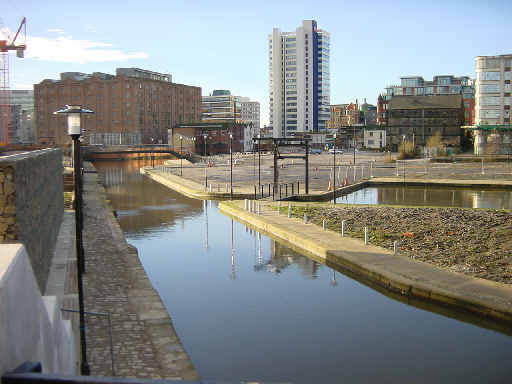 December 2001: Looking towards Piccadilly from Tariff Street. The area is to named as Piccadilly Basin.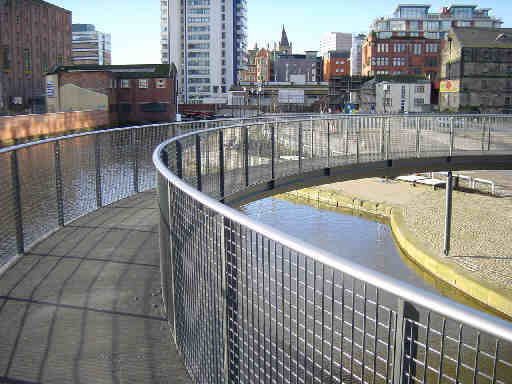 December 2001: Splendid new curved footbridge near Dale Street.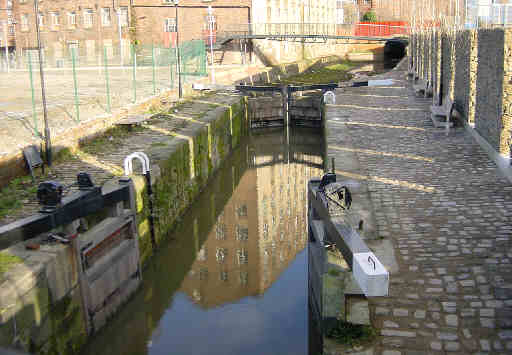 December 2001: Brownsfield Lock, number 83, has been restored.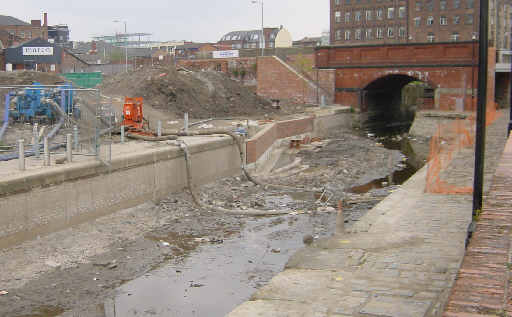 April 2002: The tight bend that had been created at Tariff Street bridge is being widened to allow full sized boats to negotiate the corner.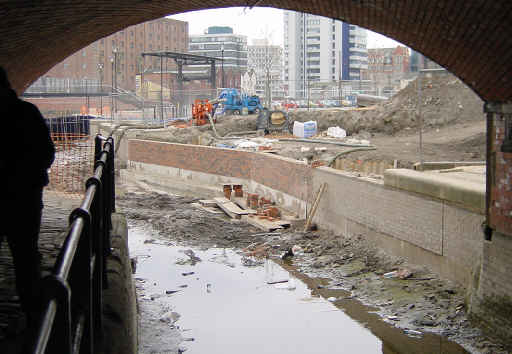 April 2002: The widened corner viewed from below the bridge.