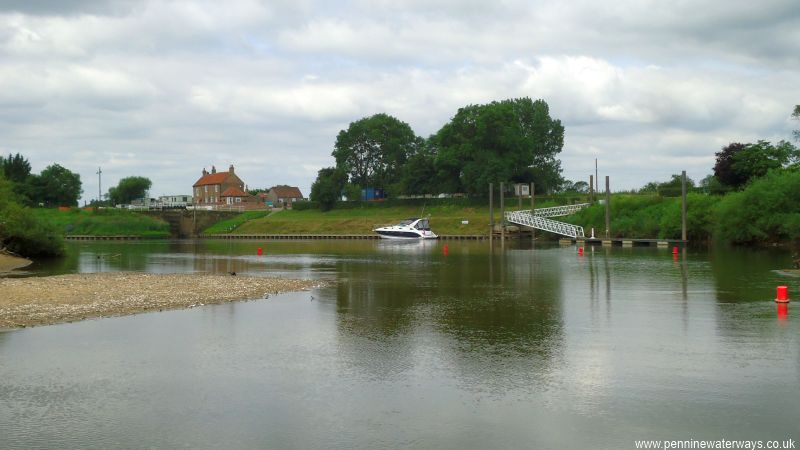 Approaching Linton Lock. Do not be tempted to cut the corner but keep to the outside of the bend, to the outside of the red buoys.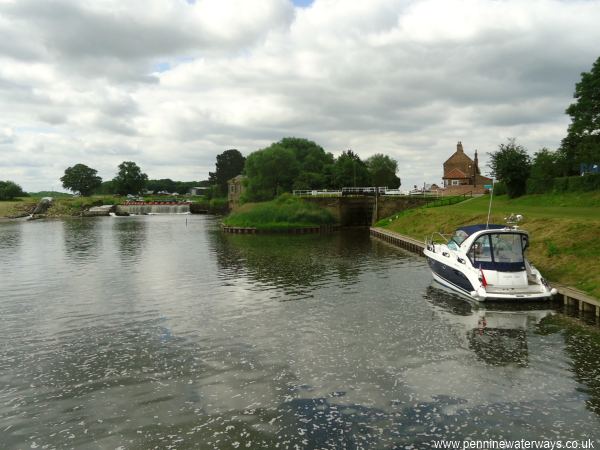 Linton Lock with the weir to the left.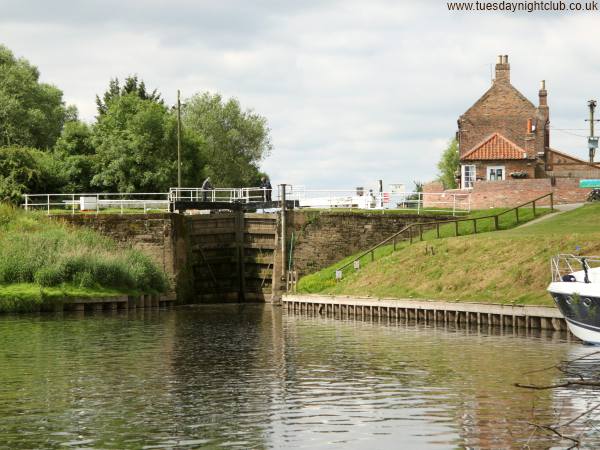 Approaching Linton Lock.
Photo: Neil Arlidge.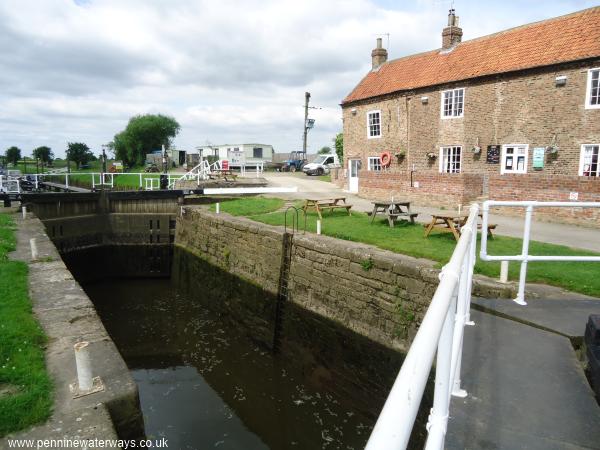 Linton Lock, built in 1767 and run by the Linton Lock Commissioners until the 1980s.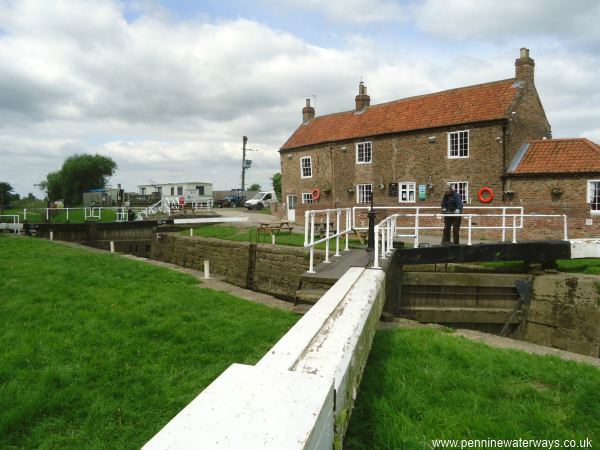 The restored lock keeper's cottage at Linton Lock now houses a pub which also serves food, making the lock a good stop for passing boaters, but check opening times, as they may vary according to the day and the time of year.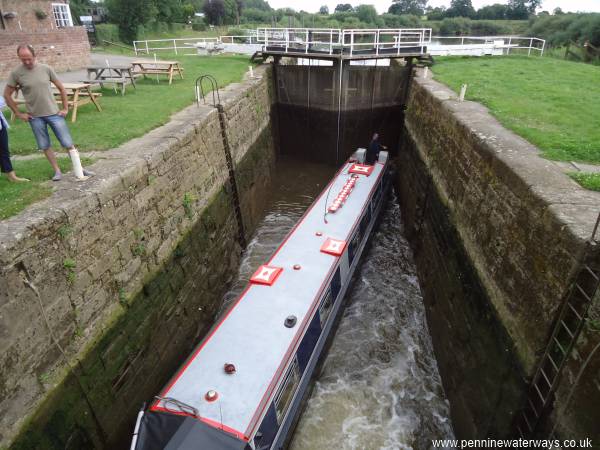 The chamber of Linton Lock is quite deep to allow for river flooding. At normal river levels the when the lock is 'full' there is still another six feet to the top of the chamber. Narrowboats between 57 ft and 60 ft need to be positioned diagonally in the lock.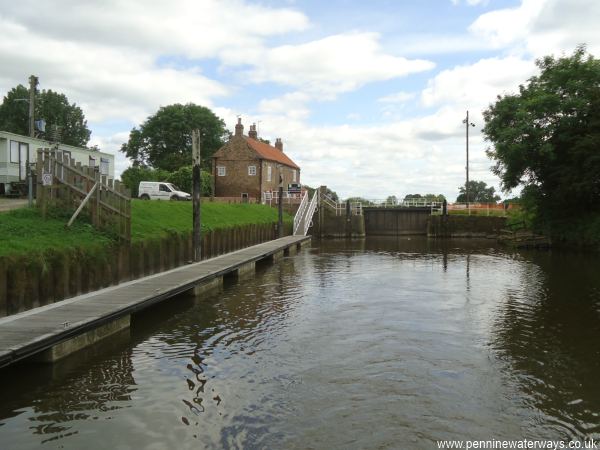 The upsteam approach and landing of Linton Lock.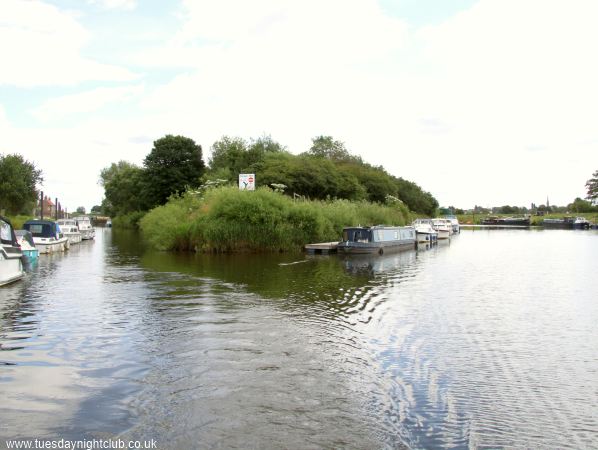 Looking back downstream with the cut leading to Linton Lock on the left and the river leading to the weir on the right.
Photo: Neil Arlidge.
At Willow Hole, where the Ouse Gill Beck enters, a sign on the bank opposite indicates that upstream of that point the river is called the Ure.