<! -- Page Content -->


These pictures taken on May 1st 2001.

Photo: Martin Milsom

The electric tug, just inside the Diggle portal, awaits customers.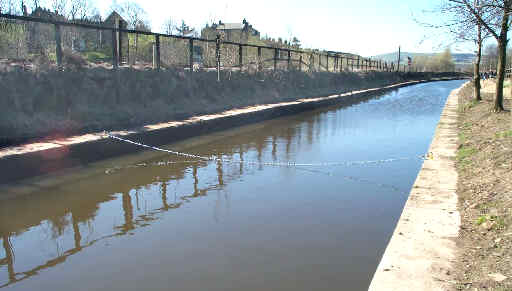 Photo: Martin Milsom

A chain across the canal to help prevent boats entering the tunnel on their own.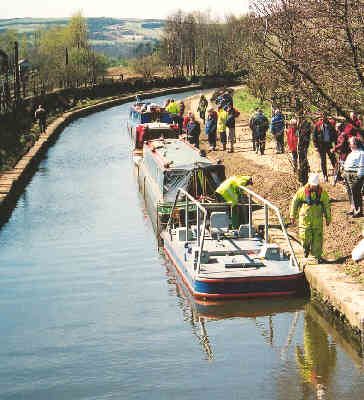 Photo: Dave Hill

Preparations are made at the Diggle Portal for the first boats to enter.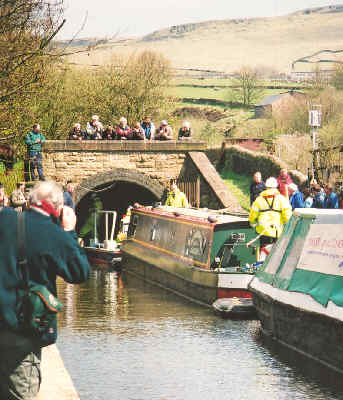 Photo: Dave Hill

The first tow of boats enters Standedge Tunnel.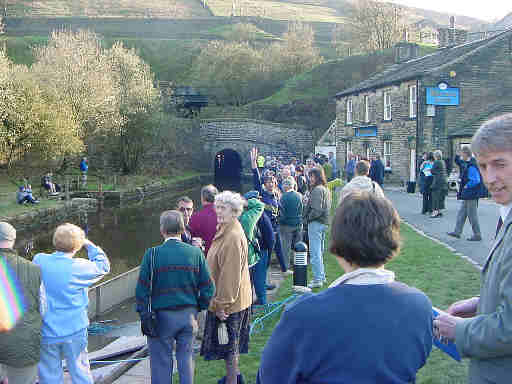 Excitement builds as lights in the tunnel get nearer.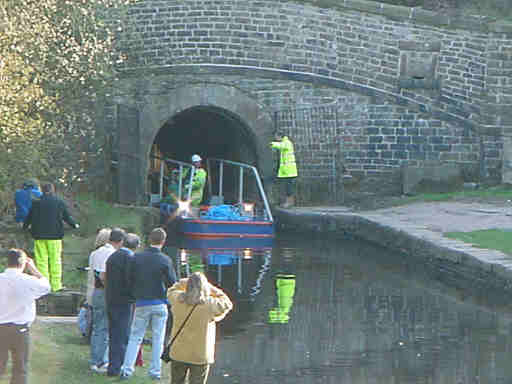 The tug emerges.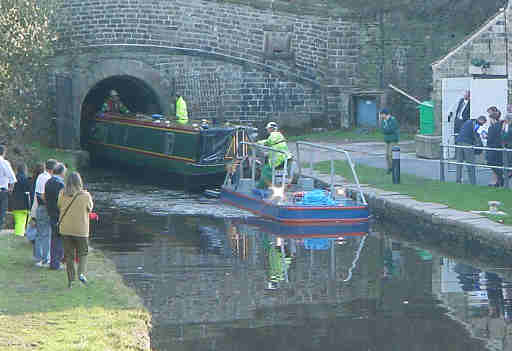 The first sight of a boat having been towed through the tunnel.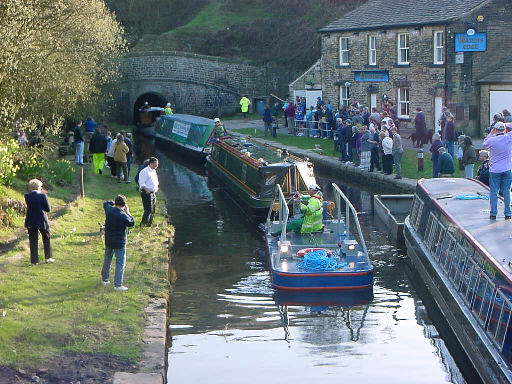 The first three boats to have been towed through Standedge Tunnel emerge into daylight. The boats were Wandering Star, Maria and Little Gypsy. The passage took over six hours, partly due to problems with intruders entering the adits from the railway tunnels and setting off the alarm.

Click here to see a better quality version of this picture.

Grateful thanks to Martin Milsom and Dave Hill for their photographs on this page.

Click here to go to the pages about Standedge Tunnel.

Click here to see pictures of the restoration work on the Huddersfield Narrow Canal.

Click here to take a Virtual Trip along the whole Huddersfield Narrow Canal.