<! -- Page Content -->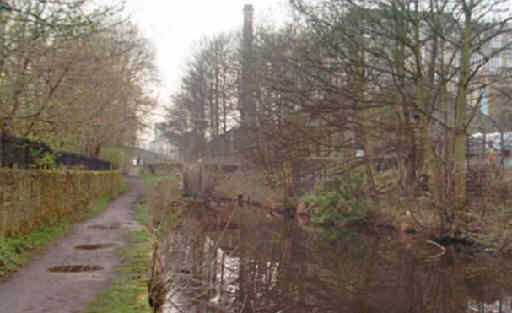 Approaching Slaithwaite from the east, before the restoration, the first part of the blockage you came to was at Lock 21 East. This was one of the few surviving locks not to be restored. The chamber of the lock remained intact. The canal above it was culverted and in-filled as far as Lock 23E.

The lock chamber has now been partly demolished and a new channel has been constructed from here to a new lock on the west side of Platt Lane enabling a bridge of navigable height to be built to carry Platt Lane.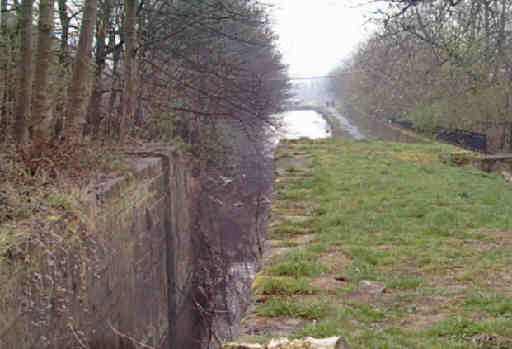 Looking east along the original Lock 21E before work began.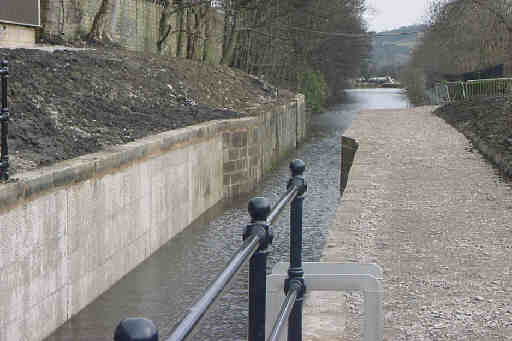 Looking east when the work was complete. The old lock has has its sides lowered. The new channel has been edged with coping stones. A new towpath has been constructed alongside.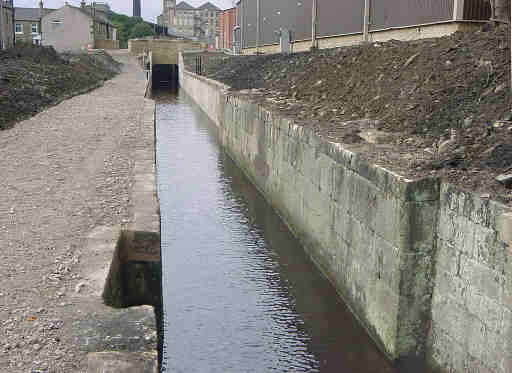 Looking west along the remains of the original Lock 21E towards the new bridge constructed at Platt Lane. The concrete chamber of the new Lock 21E is beyond. The water is now at the same level in this channel as the pound from Lock 20E.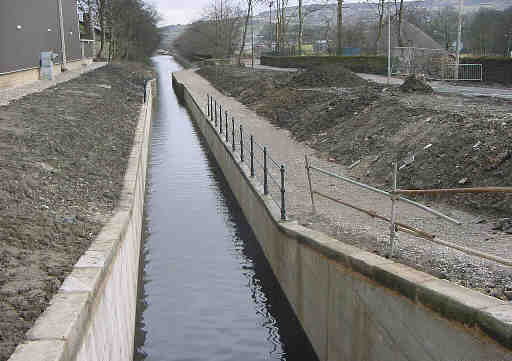 Looking back to the old lock from Platt Lane. This new channel is about ten feet lower than the original channel. Two rows of sheet piles were sunk along the line of the canal. The ground between the piles was excated. The concrete walls of the channel were constructed in front of the piles. Stone edgings have been laid along the sides. A new towpath runs alongside the new channel. Railings are being installed.

Next page: Platt Lane and Lock 21E