<! -- Page Content -->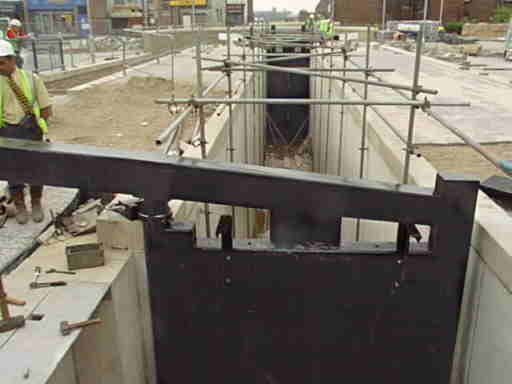 July 2000: The chamber of Lock 6W complete with its new gates.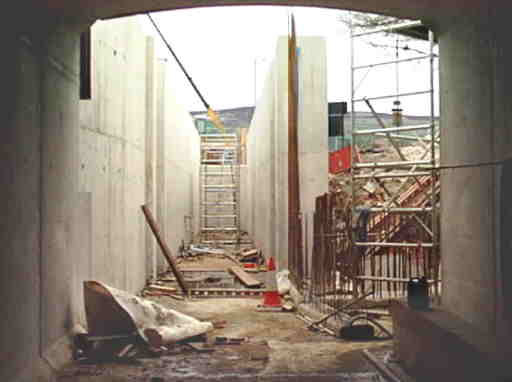 Looking into the chamber of the lock during construction from below the new Armentieres Square bridge. The towpath will be on a platform to be built on the right.


April 9th 2001: The same view. The first boats enter the lock! The walls outside the lock chamber and bridge have been stone clad. The towpath takes a sharp right turn up a ramp to the lock side.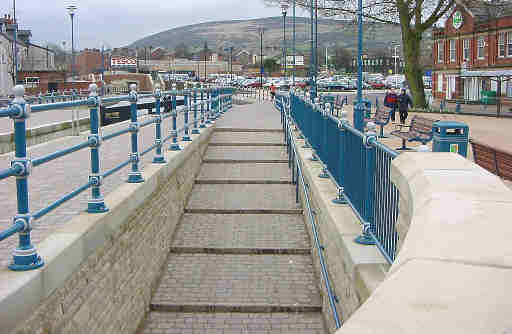 March 2001: The ramp leading down from the lock side to the towpath below the new bridge. Railings have been erected along each side.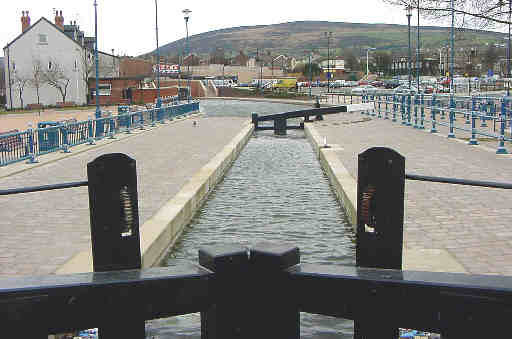 March 2001: Looking east along Lock 6W towards the new Tesco store. The wash wall and canal channel, now in water, can be seen now that Trinity Street has been bisected.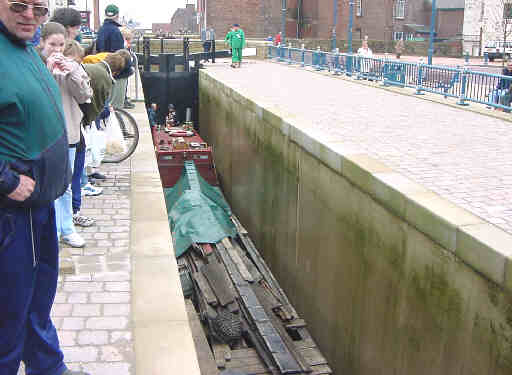 April 9th 2001: The first loaded boat, "Forget-me-not", moves up through the lock.

Next page: New Bridge in Armentieres Square

My thanks to Tameside Council for providing access to take some of these photographs.