<! -- Page Content -->


This page shows photographs of the changes necessary to re-open the Huddersfield Narrow Canal at Trinity Street, Stalybridge.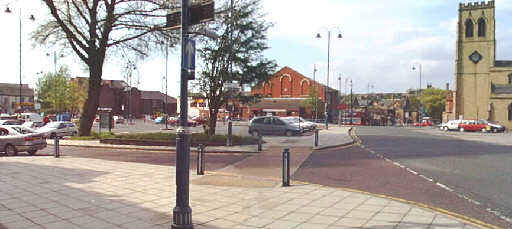 Looking north along Trinity Street before work started. The original lock had been to the right, with the canal dropping down and passing through a bridge below the road. The new lock is to be built in Armentieres Square, on the left, with the canal going across at a similar level to the road. This section of road will therefore need to be removed.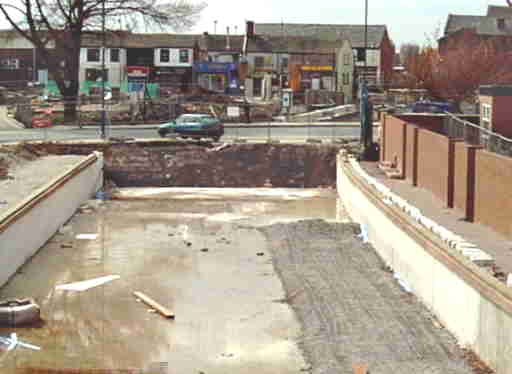 The new canal channel has been constructed right up to the east side of Trinity Street. The new lock can be seen on the far side. Trinity Street will need to be cut in two to enable the canal to run through.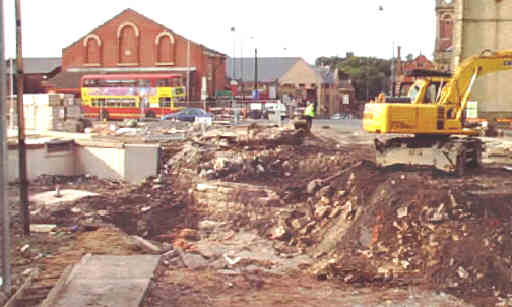 On the east side of the square, Trinity Street has now been closed permanently. The road is being excavated in order to construct the canal channel right across. In the centre of the picture a section of original bridge wall can be seen. The new Lock 6W is to the left.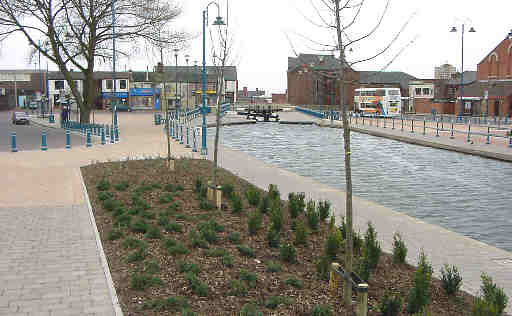 The canal is now in water. The site here was excavated to the level of the new canal bed, steel re-inforcements laid and a concrete base for the channel constructed. The concrete (side) wash walls are have been constructed. Bump strips (fenders) and grab chains have been fitted along the sides. The towpaths on each side have been paved with brick setts and lined with railings.


Looking west towards Lock 6W across what was until recently Trinity Street. Paving and landscaping have been carried out on each side.

My thanks to Tameside Council for providing access to take some of these photographs.