<! -- Page Content -->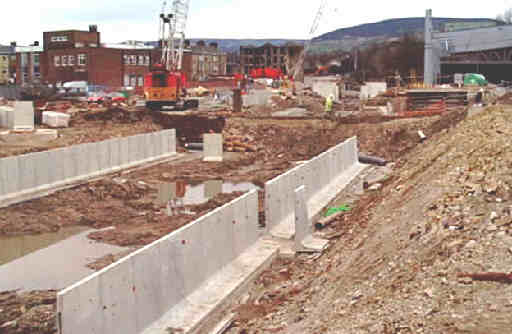 The new channel through the site was constructed along the original line of the canal. The bed was levelled and new wash walls were constructed using pre-cast sections laid along a concrete foundation. A waterproof membrane was put behind the wall sections before they were back-filled. The bed of the channel was puddled with clay.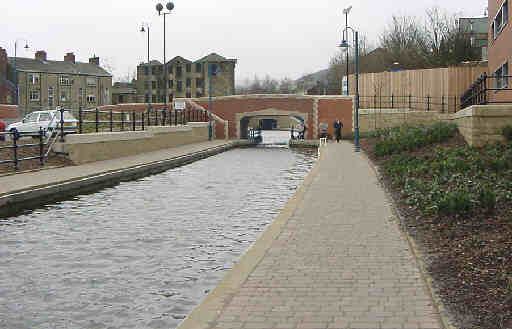 Looking east along the same section when completed towards the bridge that will take delivery vehicles to the rear of the store with Mottram Road Bridge visible beyond.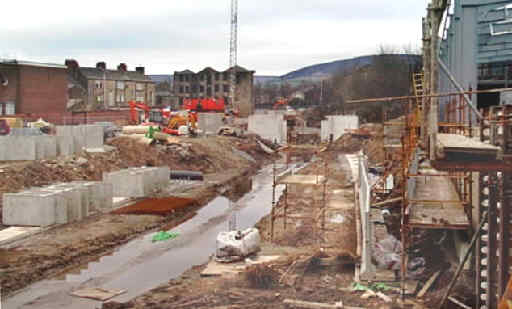 Looking east towards Mottram Road past the skeleton of the new store.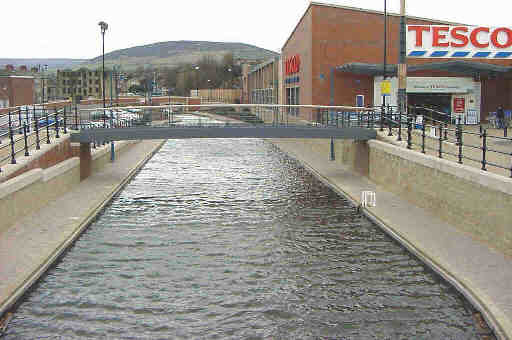 Looking east past the completed Tesco store towards Mottram Road from the new bridge which gives access for cars to additional parking spaces north of the canal. The new footbridge crosses the canal from the store entrance to that part of the car park. Even before it opened, the supermarket was extended from the originally planned size. Between Mottram Road and this point, the original canal bed has been used. The wash walls here have been constructed quickly using pre-cast concrete sections.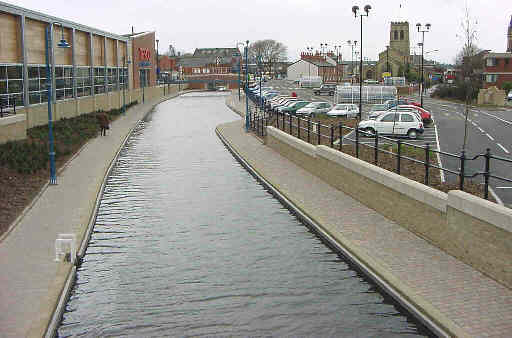 Looking west alongside the Tesco store. The car park is now in use by shoppers' cars.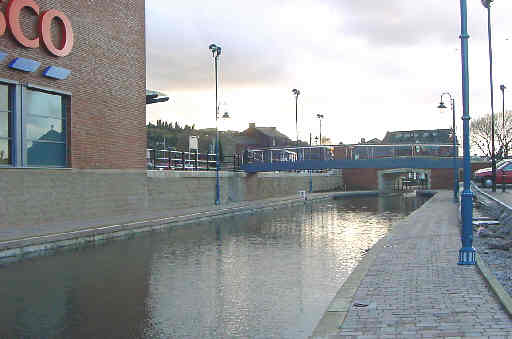 Looking west towards the new footbridge and road bridge.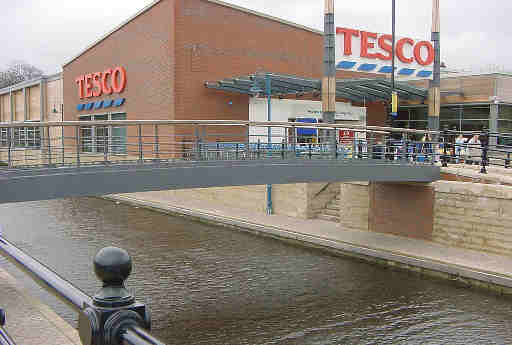 Looking south east towards the front of the Tesco store. A steel footbridge has been constructed across the canal from the store entrance to the additional car parking on the other side.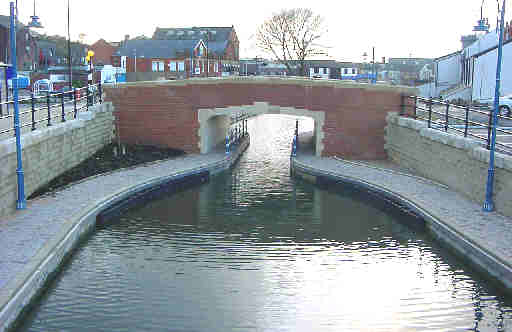 Looking west from the footbridge to the road bridge linking the two sections of car parking.

Next page: Tesco Store - page 3

My thanks to Tameside Council for providing access to take some of these photographs.