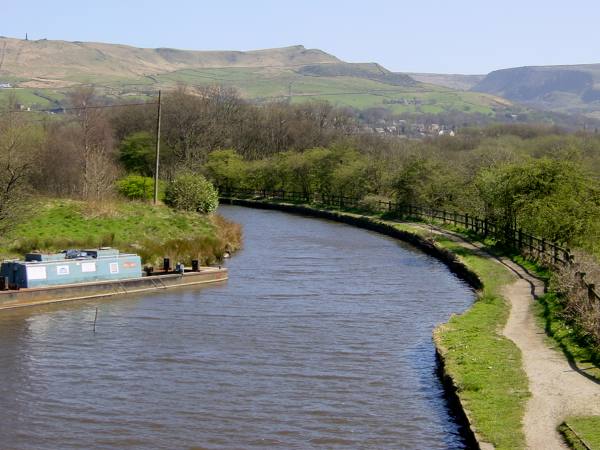 Looking east from Mann's Wharf Bridge, Wellihole Road, Friezland, towards Greenfield and Uppermill in Saddleworth.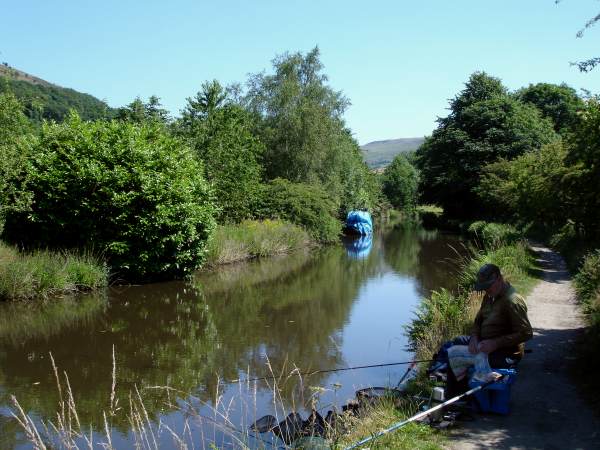 Heading towards Greenfield.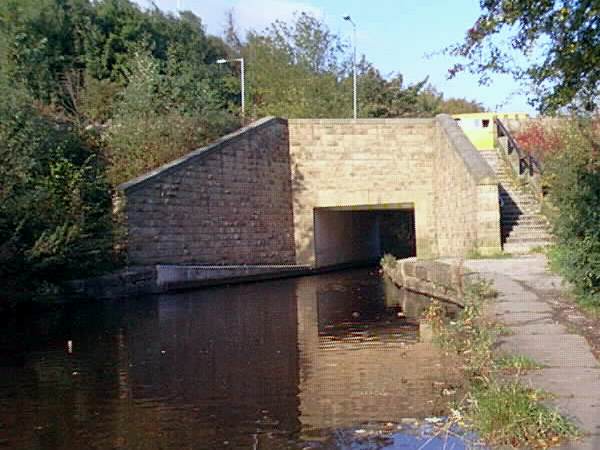 The new bridge crossing the canal at Chew Valley Road, Greenfield. A similar bridge has been constructed at Wool Road, Dobcross, further on. Greenfield railway station and a Tesco store are both a short walk from this bridge.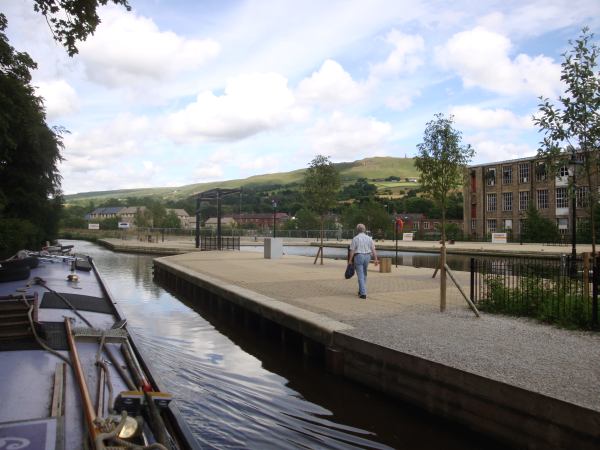 Beyond Chew Valley Road is the recently-opened Frenches Marina. There are more boats in it now, and more development around it.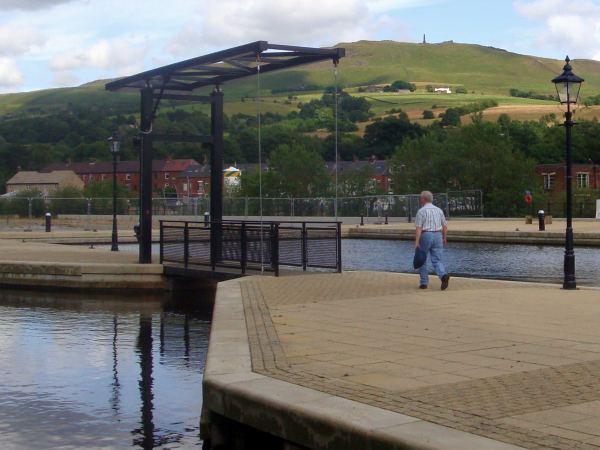 The entrance to Frenches Marina. The bridge is only opened by arrangement with the marina operator. Pots and Pans Rocks and War Memorial are seen on the hilltop behind.
Just after Frenches Marina is Halls Bridge and Lock.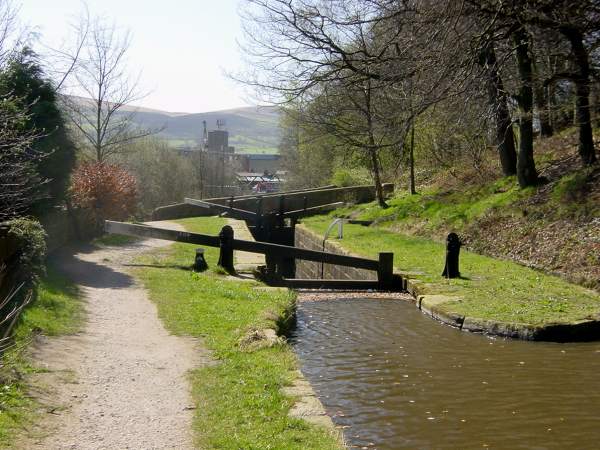 Lock 20w, Halls Lock, below Chapel Road, Greenfield, looking west.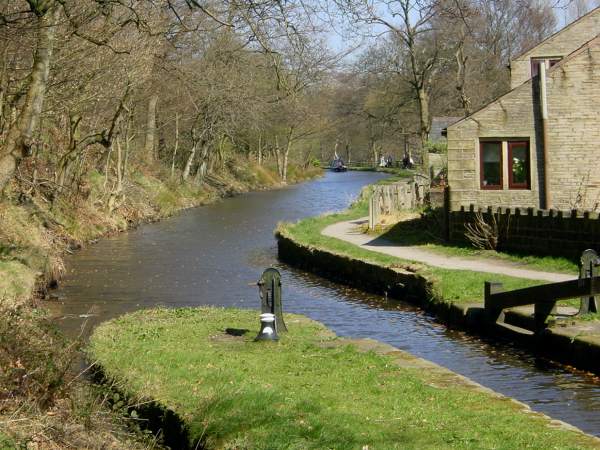 Lock 20w, looking towards Uppermill.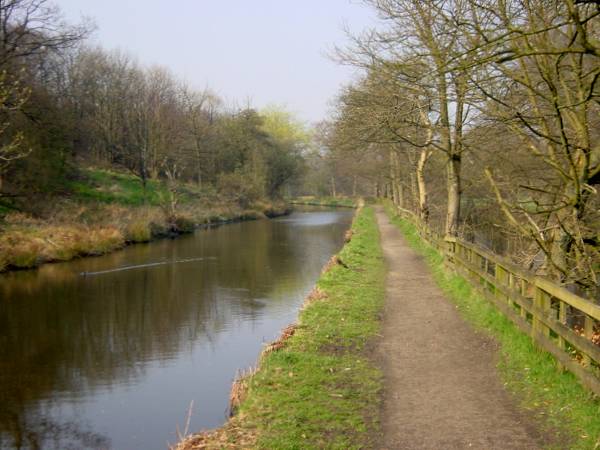 A short stretch with the river Tame down on the right and a steep wooded hillside to the left takes us to High Street Bridge and Wade Lock and into the tourist attraction village of Uppermill, with Saddleworth Museum, Alexandra Craft Centre and many public houses.