<! -- Page Content -->
Prince Charles opened the Huddersfield Narrow Canal on the morning of Monday 3rd September 2001. The ceremony took place at Tunnel End and His Royal Highness unveiled a large plaque commemorating the restoration of the canal.


The Prince arrived at Marsden Station on the Royal Train and walked along the towpath to the Visitor Centre. While he was at Tunnel End, the Prince took a ride into Standedge Tunnel in one of the passenger modules.


The Prince of Wales is Patron of The Waterways Trust.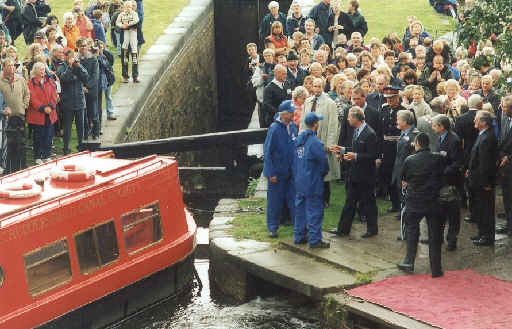 (Photo: Mark Curry)
Click here to see larger version of this picture.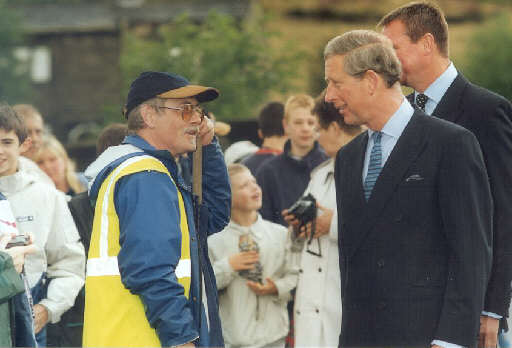 (Photo: Mark Curry)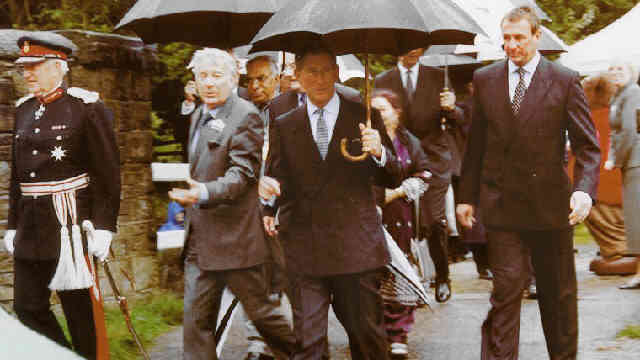 British Waterways' head David Fletcher shows Prince Charles around the site at Tunnel End.
(Photo: Bob Gough, Huddersfield Canal Society)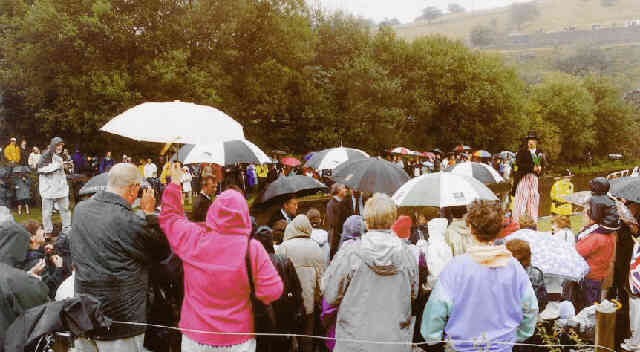 Prince Charles (centre) meets the crowds waiting in the rain alongside the canal near the Standedge Tunnel portal.
(Photo: Bob Gough, Huddersfield Canal Society)