This page shows a selection of the photographic highlights of the Huddersfield Narrow Canal. For many more photos, see the
Virtual Cruise along the canal
.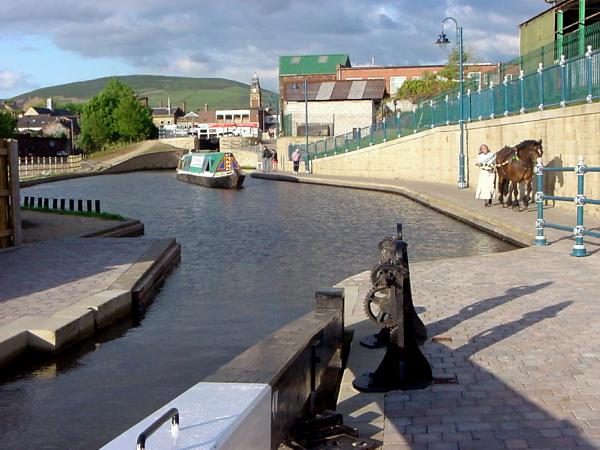 The spectacular restored channel of the canal through Stalybridge, looking eastwards towards Lock 5W.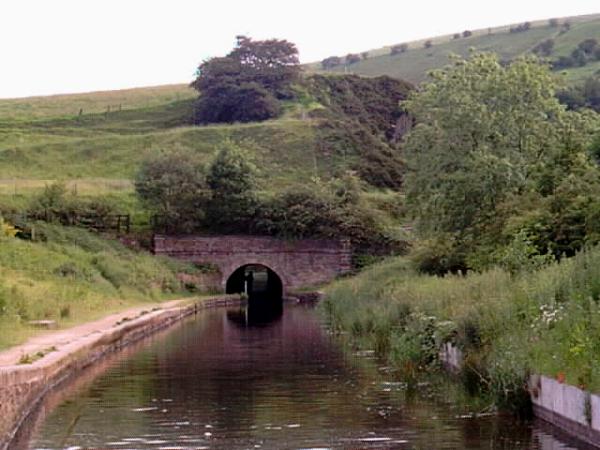 Scout Tunnel, 615 feet (188 metres) long, between Stalybridge and Mossley.
Climbing into the Pennines - Woodend Lock in Mossley.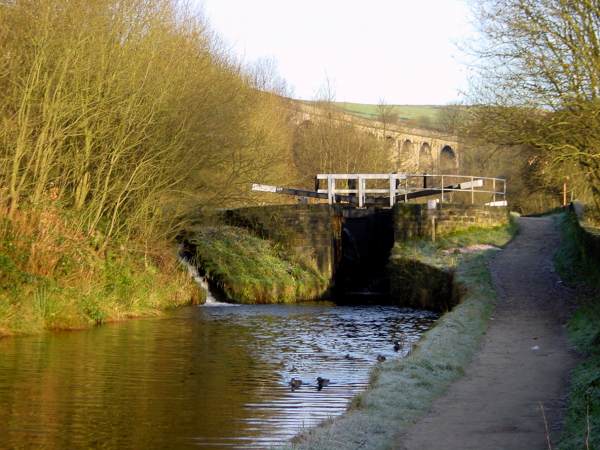 Approaching Dungebooth Lock, Uppermill, one of the first two locks to be restored, with Saddleworth railway viaduct in the background.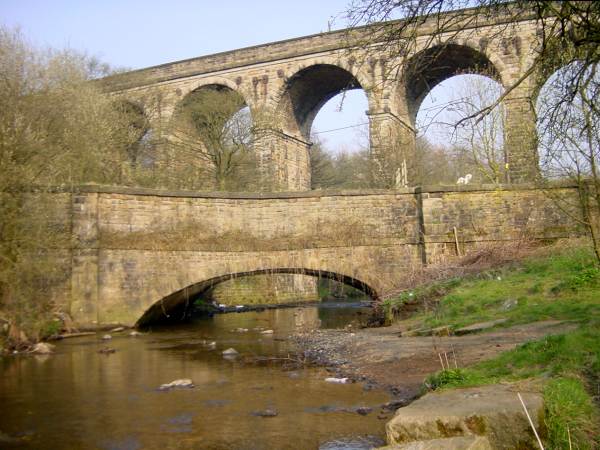 Below Saddleworth railway viaduct and Limekiln Lock is Saddleworth Aqueduct across the River Tame, known as "Old Sag" because of its noticeable droop.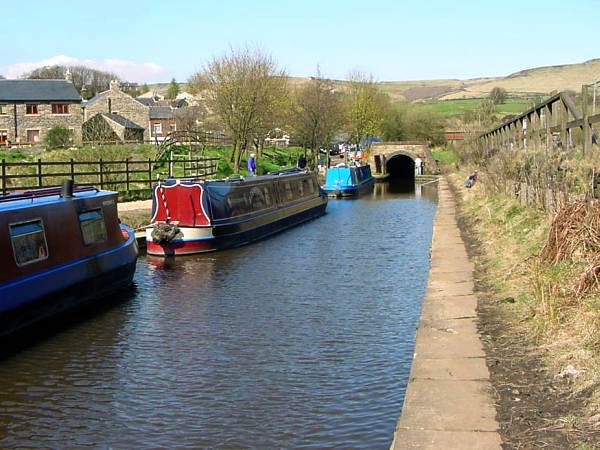 The Diggle portal of Standedge Tunnel, boats queue waiting to be taken through the tunnel to Marsden. At 645 feet above sea level, this section is the highest canal in Britain.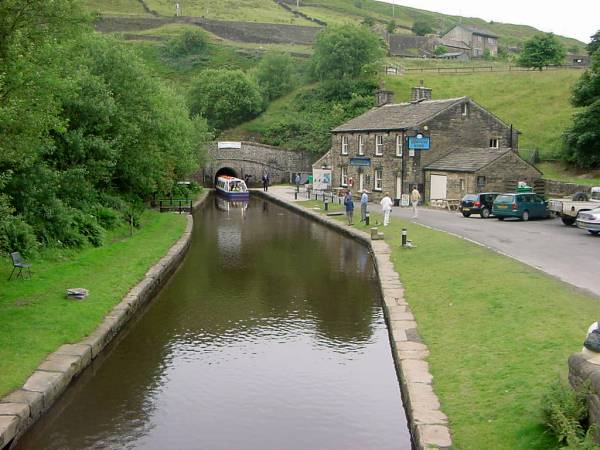 The Marsden portal of Standedge Tunnel, with Tunnel End Cottages on the right.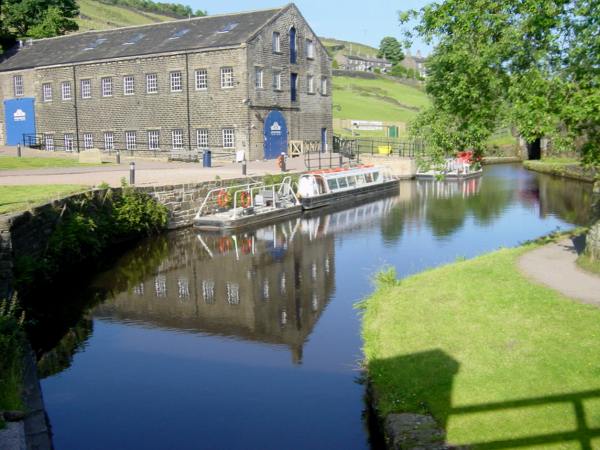 Close to Tunnel End is the former canal warehouse which was converted into the Standedge Visitors' Centre.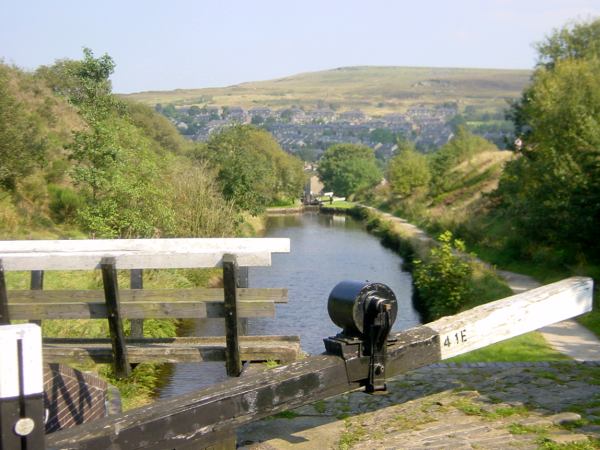 Looking east down the Marsden lock flight.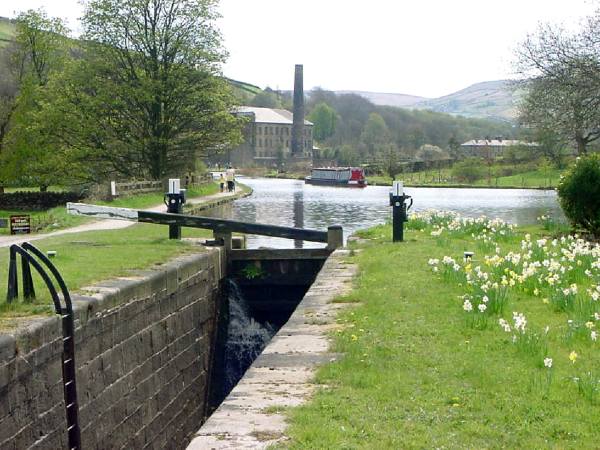 Looking west from Lock 31e, Booth Lock, between Marsden and Slaithwaite.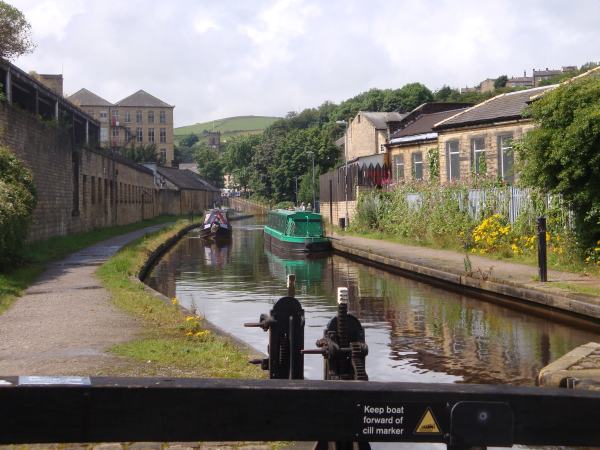 The restored canal channel through Slaithwaite.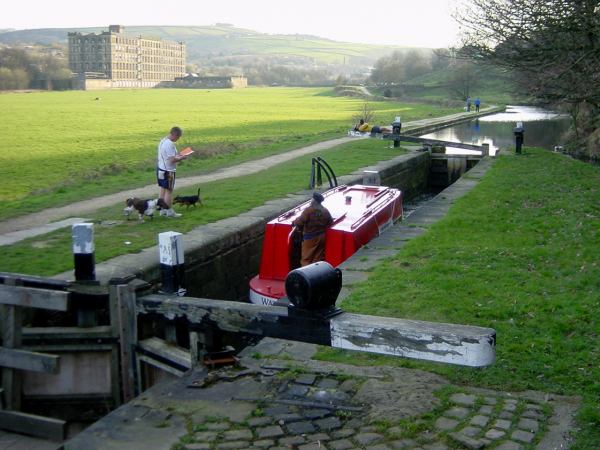 The canal at Lock 15e in the Colne Valley, with Titanic Mill in the distance.