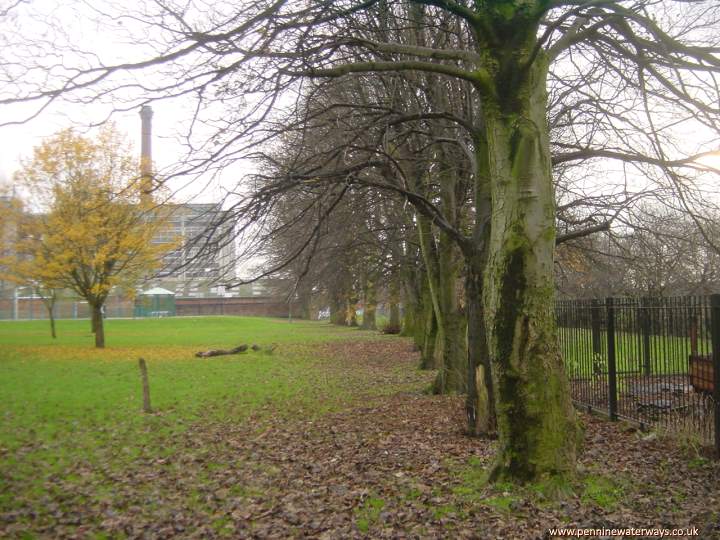 The canal ran to the right of this row of trees and curved behind Houldsworth Mill.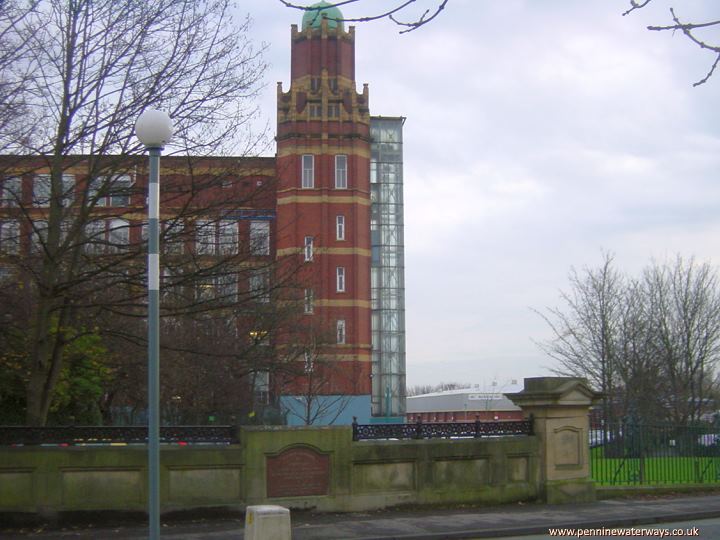 Boulderstone Mill, seen from Broadstone Road. The parapets can be seen of the bridge built in 1909 to replace the original bridge.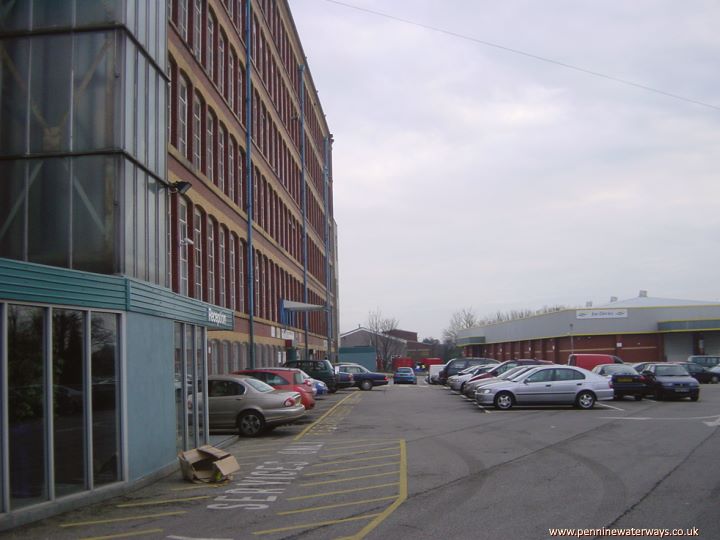 The canal ran alongside Boulderstone Mill and on through the area now occupied by industrial premises.
A short distance after Boulderstone Mill, beyond what is now the railway line, was Taylor's Barn Junction, where the proposed Beat Bank Branch was intended to go eastwards towards Denton.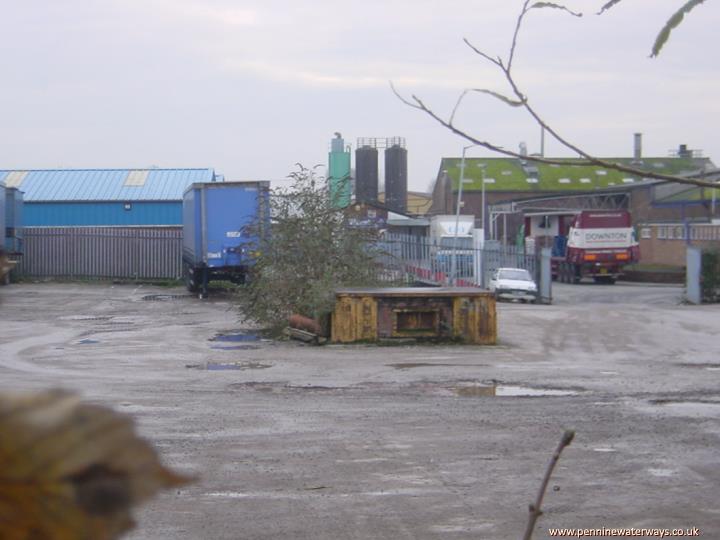 Looking south along the the line of the canal from Broadstone Hall Road, there is no trace of the canal route.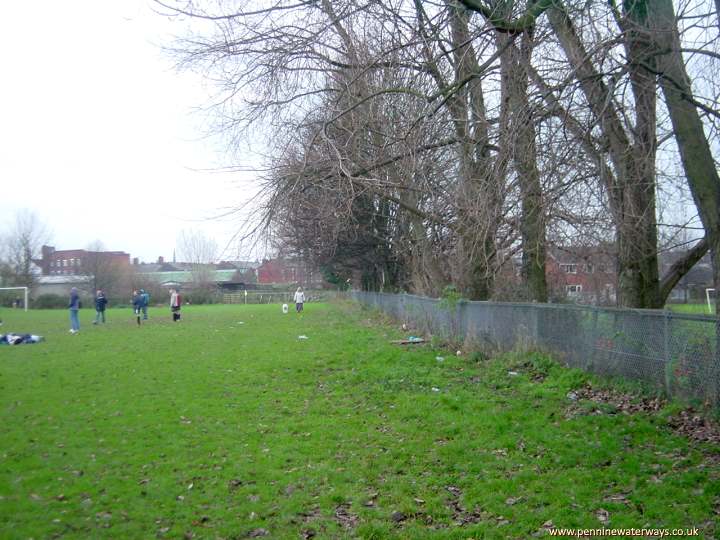 The canal ran along the left hand side of these trees at Whitehill playing field.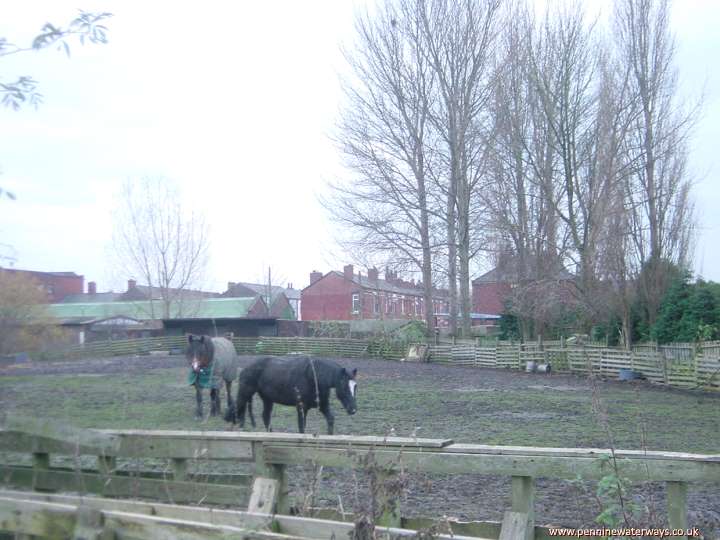 South of Whitehill playing field, the canal curved round to the left, following the far fence, passing Coronation Mill before reaching Lancashire Hill.
The canal passed below Lancashire Hill by means of Navigation Bridge, approximately in the same location as the present subway below the roundabout. It then passes beside Nelstrop's Albion Flour Mill to Stockport Basin and a series of wharves on each side of Wharf Street.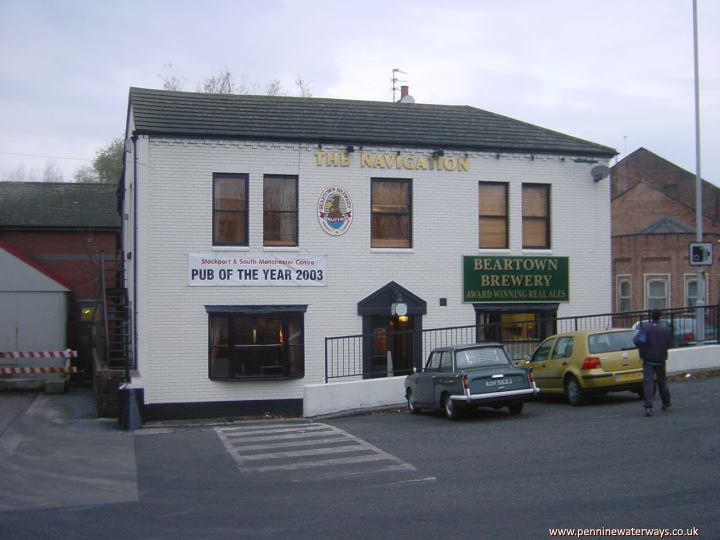 The Navigation Inn, close to Albion Mill and the terminal basin, is a reminder of the canal's former presence in Stockport.